Book Now
Check Rates & Availability
UK
Book Now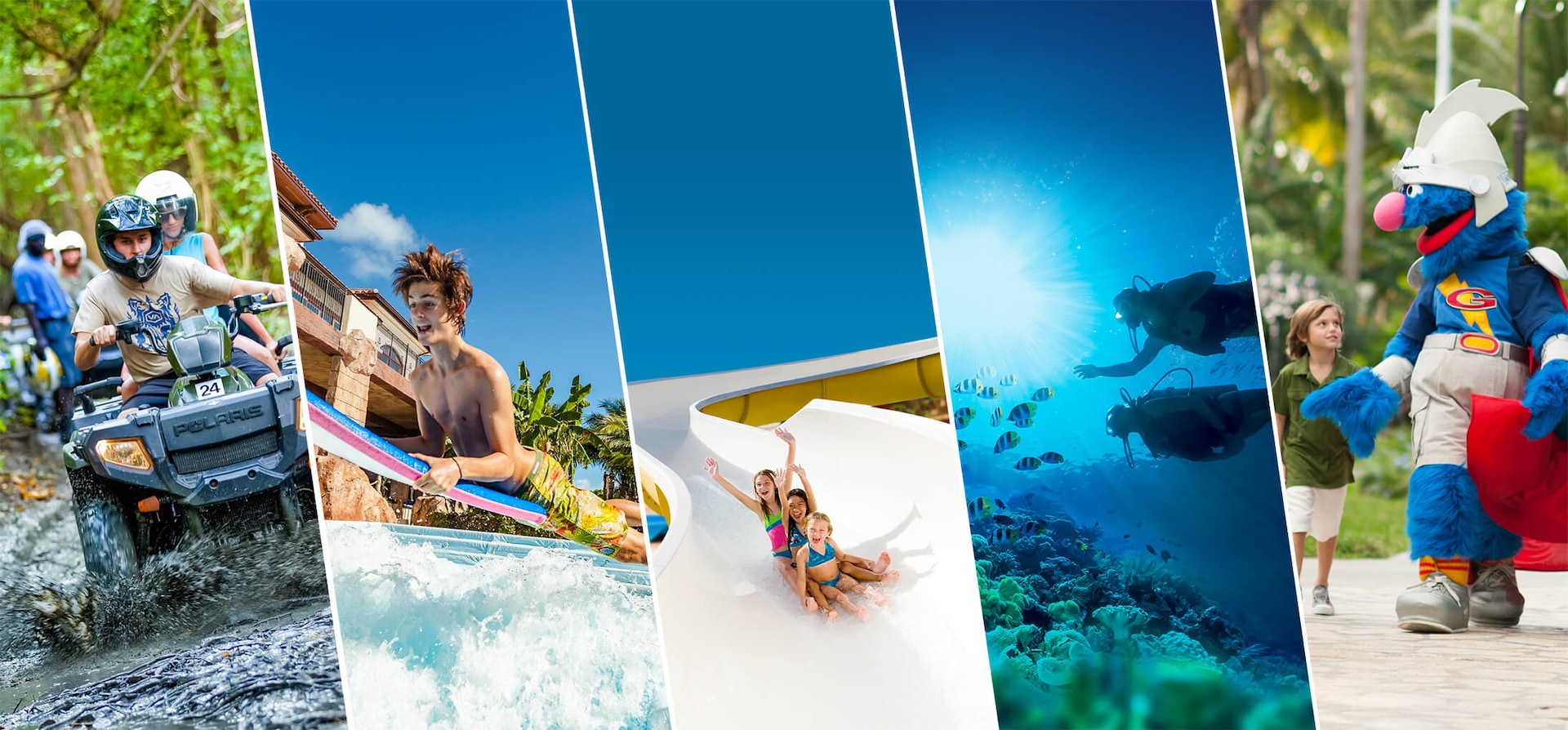 Unlimited Fun
at Beaches Turks & Caicos
Activities
at Beaches Turks & Caicos
Escape to the islands and get ready to discover the true meaning of paradise. Feast on in one of several romantic, fine-dining restaurants. Pamper yourself with a soul-and body-renewing treatment at our heavenly Red Lane® Spa. Surrender to the sunshine in your chaise lounge drawn right up to the Caribbean Sea. Splash, swim and sip the day away with new friends at a sparkling swim-up pool bar. Have the time of your life at one of Beaches romantic holiday resorts and experience your very own playground in the heart of the gorgeous tropics.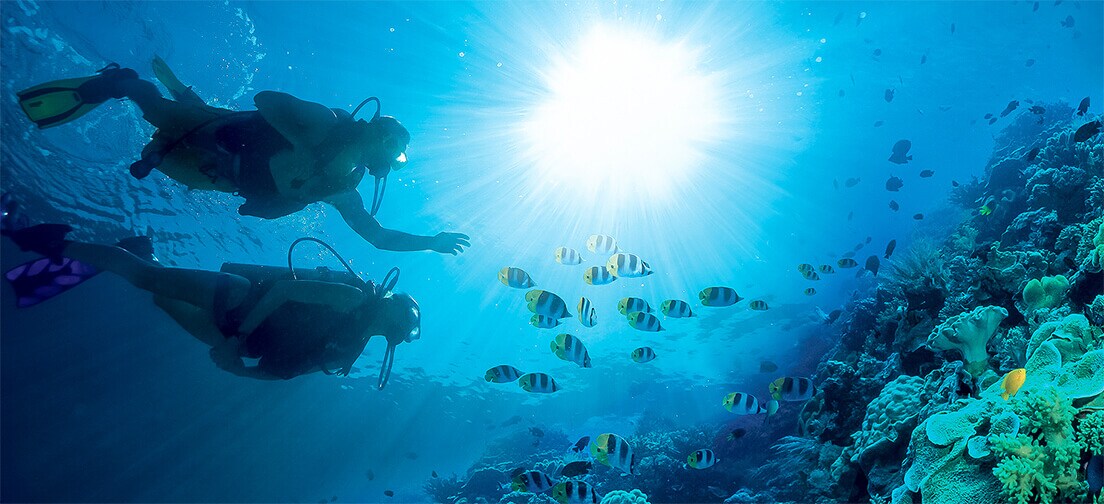 PADI® Certified Scuba Diving
There are few places with better dive sites than the Caribbean. In fact, some of the world's most renowned reefs, walls and wrecks are found in these extraordinary waters. That's why divers flock to this corner of the planet, and it's why Beaches offers one of the most comprehensive scuba diving programmes anywhere.
Scuba diving at beaches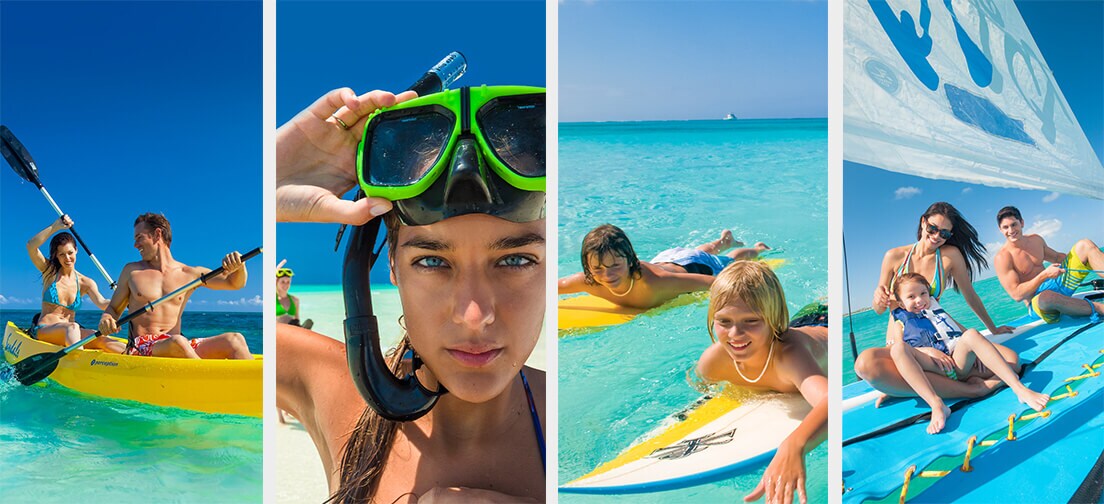 An Ocean of Water Sports
Every water sport imaginable is included along with top-of-the-line equipment and professional instruction. Beaches includes a full range of water sports like:
Kayaks
Windsurfing
hydrobikes
Snorkelling
Hobie® cats
paddleboarding
water sports at Beaches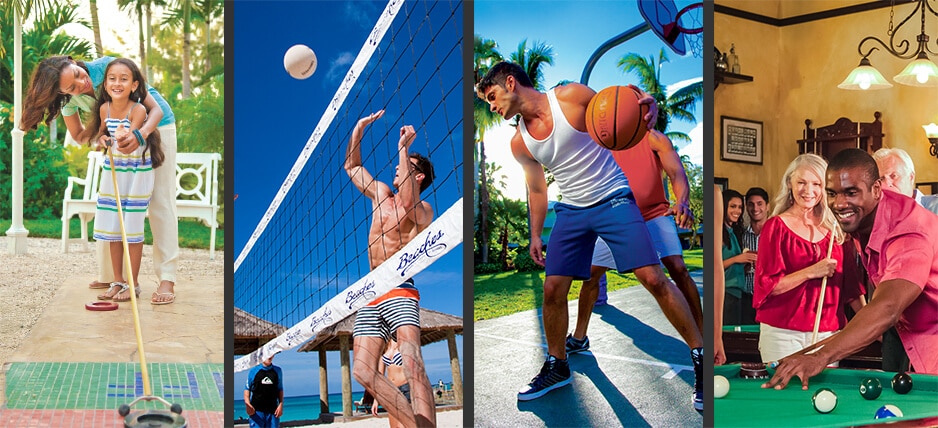 Unlimited Land Activities
From the sands to the courts, Beaches includes unlimited land sports so there are no limits to what you can play, when you can play including:
Beach volleyballbasketballLawn chessCroquetsoccerday & Night tennisboard gamespool tablesshuffleboardbillardstable tennisfitness centre
land sports at Beaches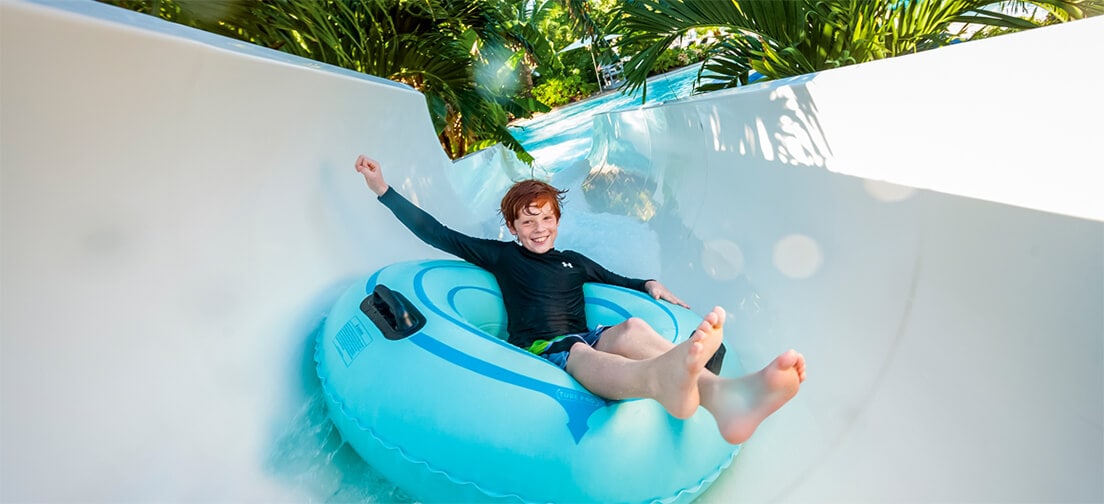 Pirates Island Waterpark
The Pirates Island Waterpark at Beaches Turks & Caicos is a fantasy world filled with gigantic waterslides, kid-friendly pools and swim-up soda bars. There are also water cannons, whirlpools and lazy river journeys, as well as the Caribbean's only surf simulator.
Pirates Island waterpark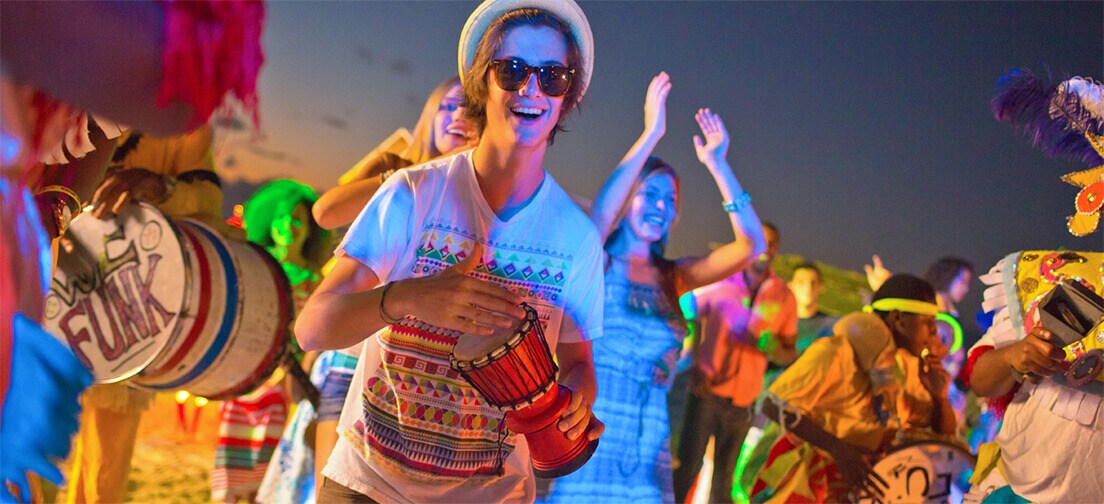 Entertainment, Day and Night
No one throws a party like Beaches because here every day is a celebration. From the slightly wild and exotic to the modern and lively, you'll find parties around the beach, around the pool and around the clock.
Entertainment at beaches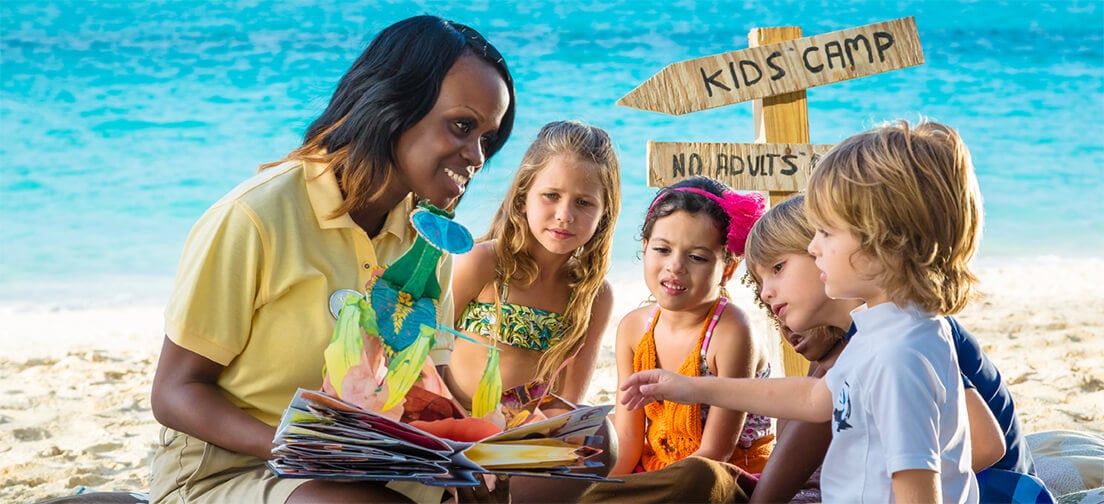 Kids Camp
Your kids will love our Kids Camp. You'll love the time off. At Beaches, we give kids extra attention with tailor-made fun just for them, offering age-appropriate activities for kids of all ages, from tots to teens. They're always supervised, and kids holidays are all-included.
beaches kids camp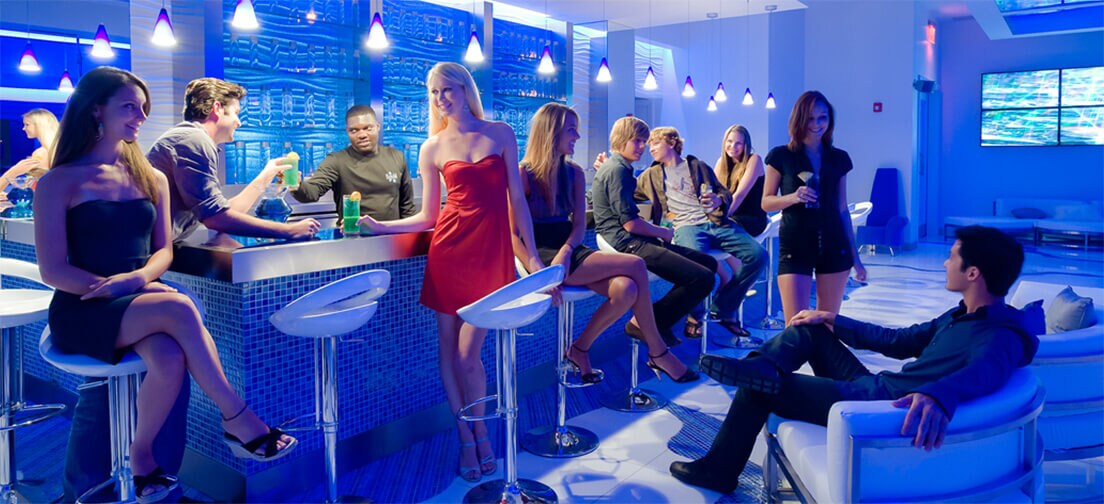 Club Liquid
Lights out, this is your wake-up call. The sleek new hotspot gives tweens and teens another a great place to make new friends and one more reason to brag about their Beaches Resorts holiday. Adults take over later at night, when the champagne bottles are uncorked and premium spirits are poured.
club liquid at beaches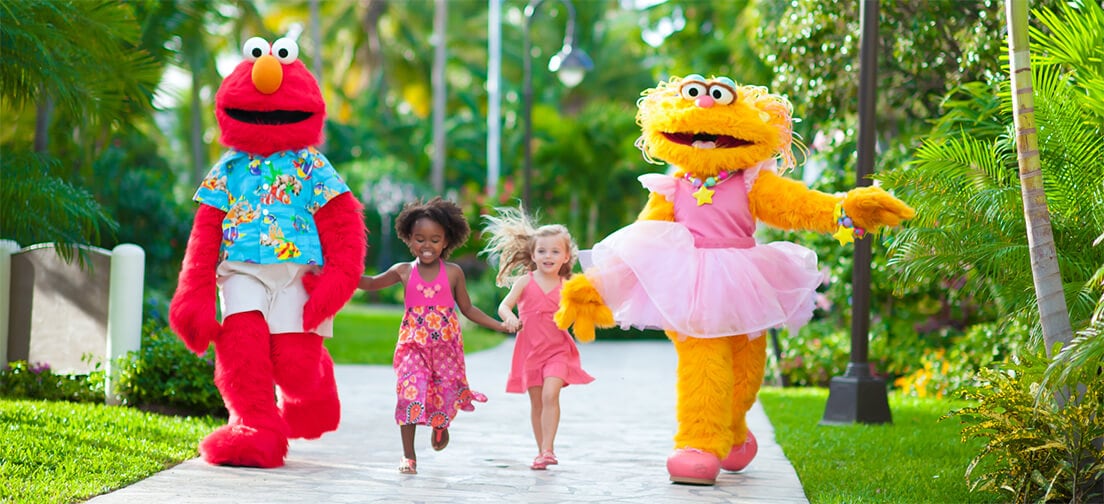 Sesame Street®
Spend your holiday with Elmo, Super Grover and Friends! Children all around the world love Sesame Street®. And, as a proud sponsor, Beaches Resorts are the only Caribbean resort you'll find kids holidays with a colourful cast of characters.
sesame street® at beaches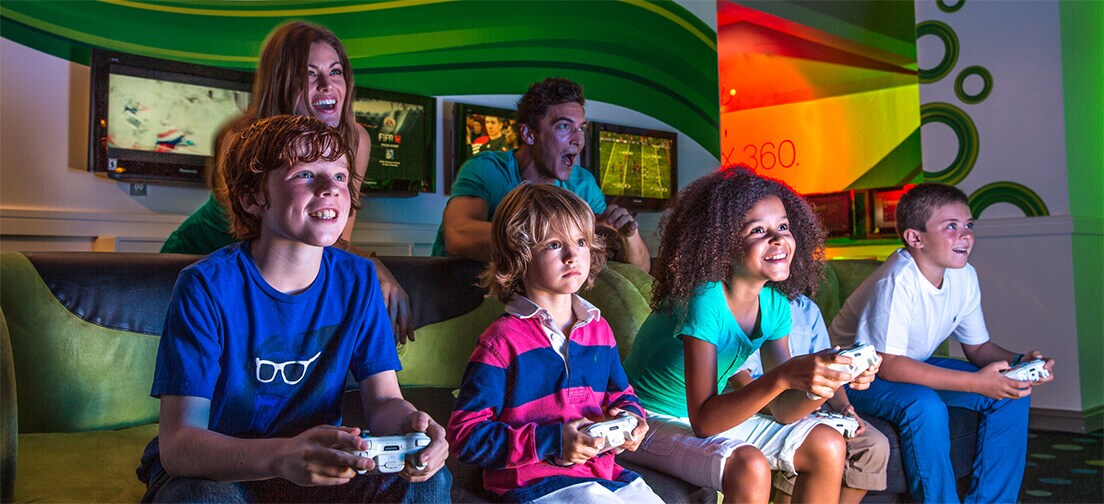 Xbox Play Lounge
The Hot Spot for family holidaying. The World's Best Family All Inclusives are excited to feature our cutting-edge Xbox Play Lounge. Guests of all ages can enjoy unlimited play, including Kinect with Xbox, Xbox 360 and Xbox One.
xbox play lounge at beaches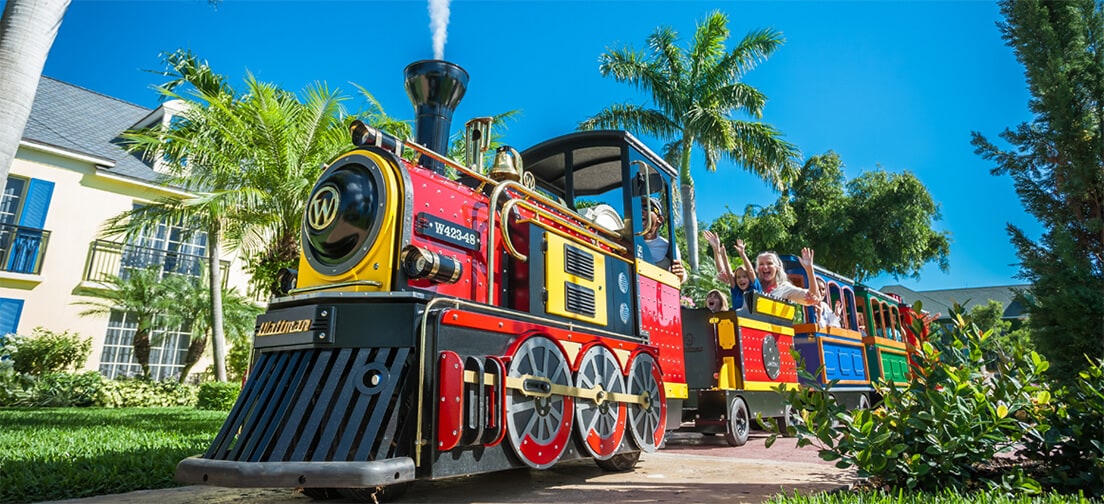 Choo Choo Train
Enjoy the scenery on our tropical choo choo train that takes you through the piazza of the Italian Village, the chateaux of the French Village, and the gardens of the Caribbean Village.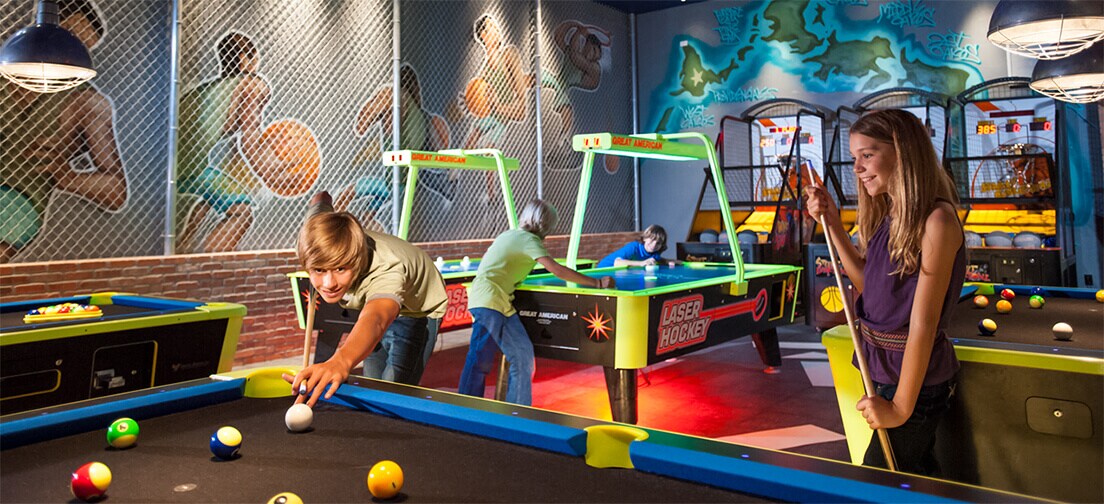 Shadow Lounge
Tweens get their very own hang-out spot at Trench Town. This hang out spot puts fun arcade games at kids' fingertips, from shooting hoops with electronic basketball setups to lightning-fast laser hockey under black lights.
beaches shadow lounge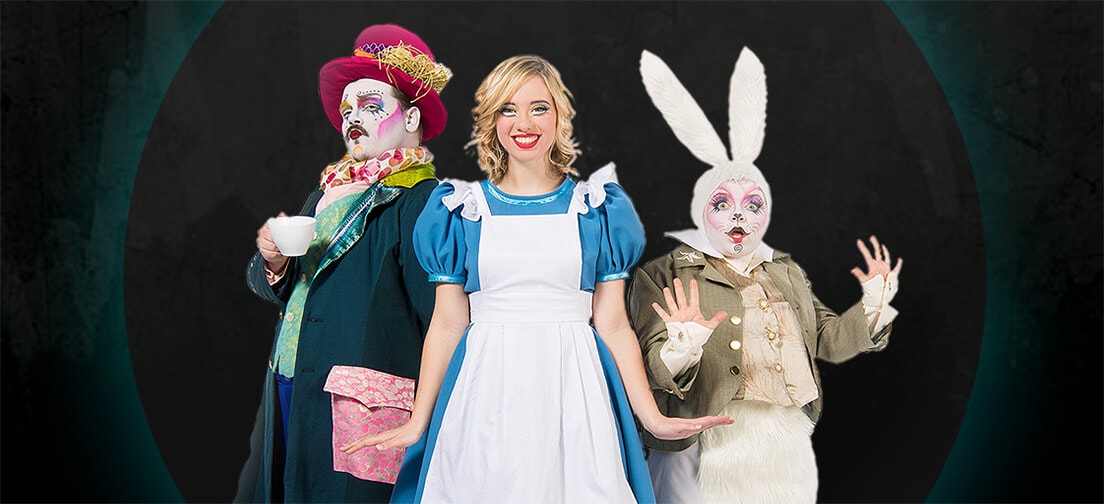 Voilá
Beaches® Resorts together with Creativiva Caribbean proudly announce the world premiere of VOILÁ, a storytelling spectacle featuring art, theatre, acrobatics and must-see surprises. Don't miss these euphoric-inducing performances now showing live exclusively at Beaches Turks & Caicos.
more about voilÁ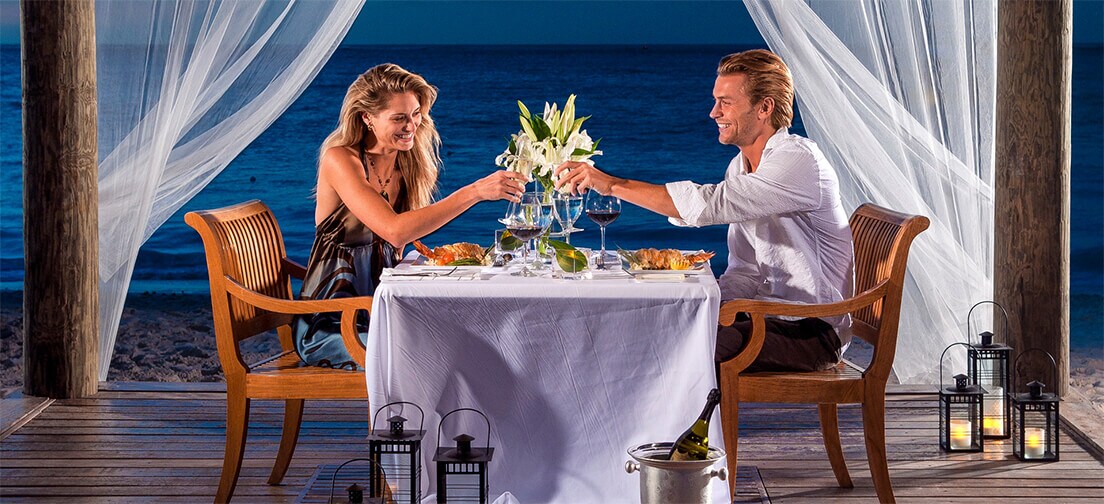 optional
Candlelight Dinner
What could be more romantic than a private candlelight dinner served by a white-gloved waiter under the stars.
candlelight dinner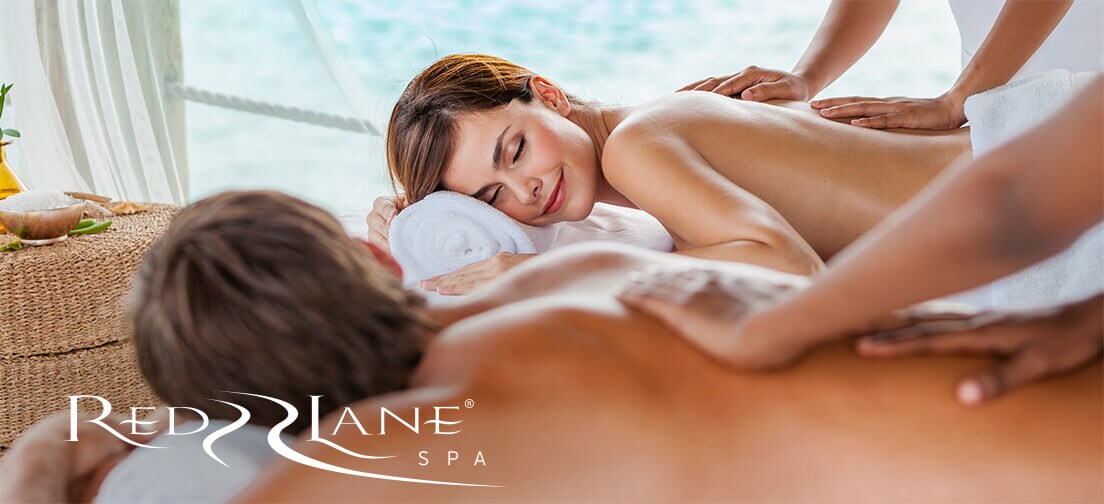 optional
Red Lane® Spa
Indulge in a world of tranquillity at our Caribbean-inspired Red Lane® Spa. Discover a completely unique mind body experience that transforms you - inside and out. Inspired by the beautiful traditions and majestic natural backdrops of the Caribbean.
Red Lane® Spa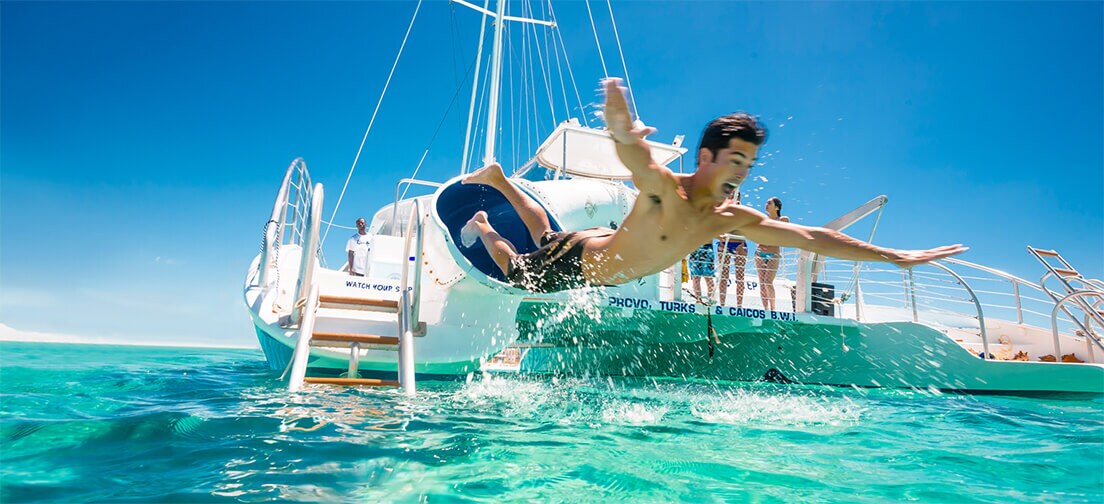 optional
Caribbean Adventure Tours
Explore the beauty of the Turks & Caicos Islands with optional Island Routes® excursions. The islands of the Turks & Caicos are home to some of the most beautiful waters and beaches in the Caribbean, and Beaches offers plenty of ways to explore it all.
caribbean adventure tours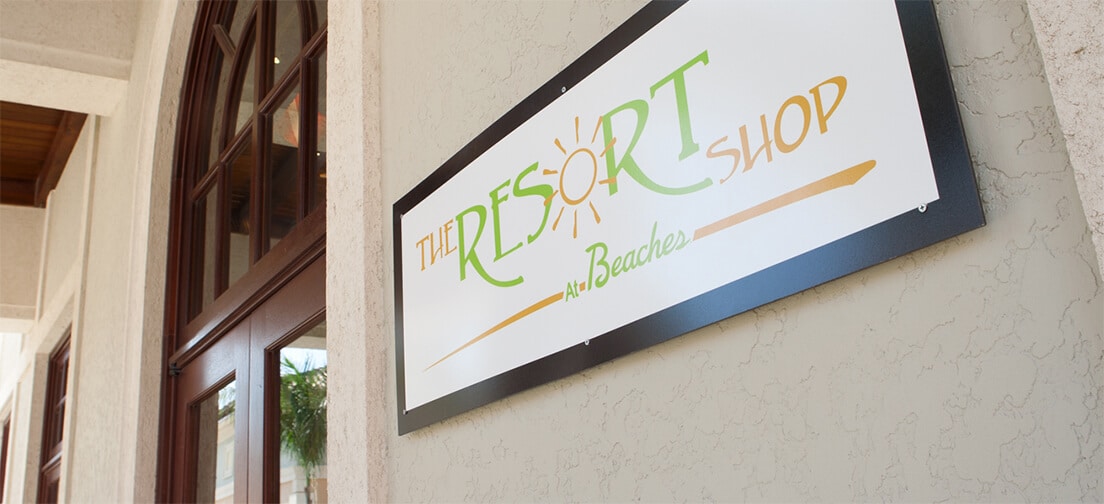 optional
Resort Boutique
Our resort boutiques feature souvenirs, clothing items, beach wear, gifts, perfumes, tobacco and sundries. Cash is not accepted at our gift shops, but we accept all major credit cards as well as traveller's cheques.