IMPORTANT INFORMATION: If you have a booking affected by Coronavirus please click here for Frequently Asked Questions.
Book Now
Check Rates & Availability
UK
Book Now
All-Inclusive holiday
for all to enjoy
At Beaches, we are proud to provide exceptional family holiday where everyone can enjoy the beauty and serenity of the white sand beaches, luxurious facilities and amenities, and crystal clear turquoise seas!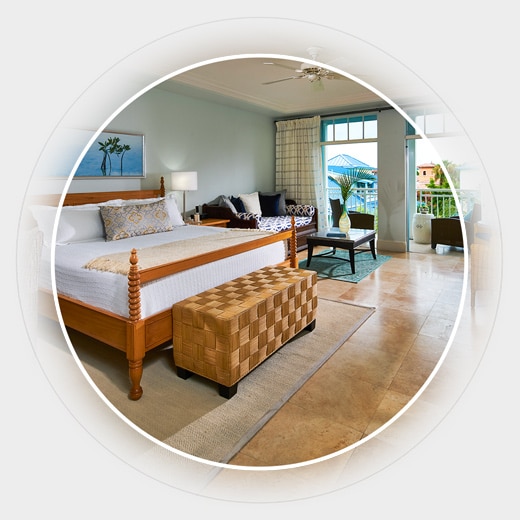 Accessible Rooms
Beaches is committed to providing access to as many guests as possible. We provide accommodation in select room categories for our guests with mobility restrictions or special requirements. Additionally, all Beaches resorts boast a committed team of highly experienced staff who will ensure your every need is met and that your holiday is relaxing and enjoyable—a Luxury Included® standard!
Beaches Resorts offer supervised kids programmes for different age groups. For children with special needs, there are professional nannies available on a one-to-one basis, as well as child-care experts—all who have been thoroughly trained in safety, nutrition and child development—for kids under 12.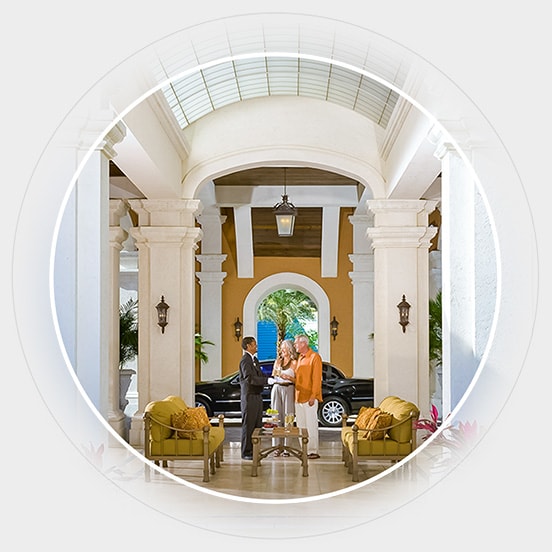 Resort Accommodation
Beaches Turks and Caicos located in Providenciales and Beaches Negril located in Jamaica, accommodate wheelchair users with ramps and wheelchair accessible lifts situated throughout the resort. The only exception to wheelchair accessibility is Beaches Ocho Rios which does offer many other amenities specifically designed for handicapped travel (or wheelchair mobility).
Many people automatically think of the beach when they imagine the ideal holiday. That's why whatever your special requirements, Beaches resorts are ideally equipped to provide you with the perfect Caribbean holiday where every member of the family can enjoy themselves!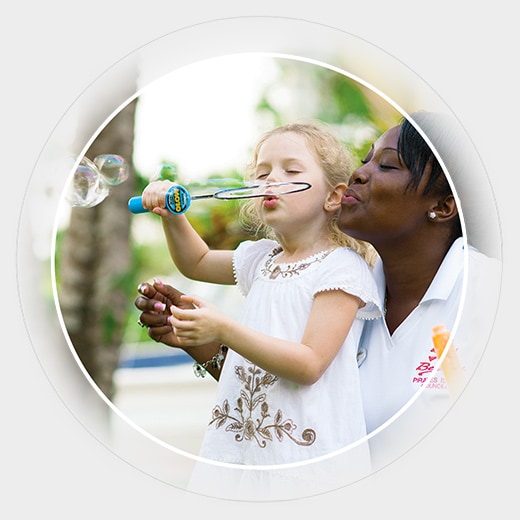 special needs Programme
Our Kids Camps ensure team members have the requisite knowledge, skills, temperament, and expertise to cater to all children, including those with autism and other special needs, and offer age-specific programmes for infants, toddlers, pre-teens and teens.
You can request a One-on-One Beaches Buddy to be with your child for your entire stay or just for a few hours, including during Kids Camp hours and afterhours in a sensory-friendly location of your choice. Please feel free to contact us for pricing or to reserve their services prior to arrival on resort at specialservices@uvi.sandals.com.
Learn More
Beaches
Turks & Caicos
Providenciales, Turks And Caicos
No. of Rooms for Physically Challenged:
4 rooms with lowered beds, closets where safe and clothes storage facilities are lowered and steps if needed.
Bathroom Facilities:
Roll-in shower, rails in bathrooms, extended shower head, raised toilet seats and steps if needed. Bathroom door opens inward and can accommodate wheelchair.
Restaurants Accessible by wheelchairs:
All restaurants are wheelchair accessible except for Sky (located upstairs) and Barefoot which is located on the beach. A beach wheelchair would have to be used and these are subject to availability.
Wheelchair(s) available:
6 regular wheelchairs and 1 beach wheelchair are available. A wheelchair deposit of US$100 is required. Motorised scooters also available for rent at a cost of US$25 per day and a one-time deposit of US$600.
General:
The resort is fully wheelchair accessible with access to the beach and ramps all around. Also, all resort room doors and bathroom doors can accommodate a wheelchair.
Beaches Negril
Negril, JamaicA
No. of Rooms for Physically Challenged:
8 rooms (1 HB and 1 PK/ 4PD, 2 -2B) have access doors and bathroom doors wide enough to facilitate wheelchairs.
Bathroom Facilities:
Shower rails and hand rails by toilets, and freestanding sinks that accommodate wheelchair users. No roll-in shower; however, shower seat and bath wand available.
Restaurants Accessible by wheelchairs:
Stew Fish
The Mill
Kimonos
Arizonas
Bar.B.Q
Cafe de Paris
Soy
Dino
Wheelchair(s) available:
3 Regular and 3 beach wheelchairs are available.
General:
Beach is wheelchair accessible.
Beaches Ocho Rios
Ocho Rios, JAMAICA
No. of Rooms for Physically Challenged:
2 Premium category (PD) rooms. Bedroom access doors are wide enough to accommodate a wheelchair.
Bathroom Facilities:
Bench, hand rails, adjusted faucets and raised toilet seat. The wheelchair cannot go into the shower stall but a shower stool is provided. Bathroom door is however not wide enough to accommodate a wheelchair.*
Restaurants Accessible by wheelchairs:
Bayside
BBQ Park
The Venetian
Wheelchair(s) available:
1 beach wheelchair. Wheelchair available for short-term use. Motorised scooters also available for rent at a cost of US$100.00 per day with a deposit of US$600.00 (which is returned once there are no damages).
General:
Beach is wheelchair accessible.
*BBO - Plans are being formulated to have the bathroom doorways adjusted to accommodate wheelchair access.
Beaches is committed to accessibility, diversity and inclusion. We believe everyone should be able to access our services easily. That's why we set high standards for web accessibility and constantly strive to ensure compliance with all laws and guidelines. Our team of professionals is dedicated to making your online experience the best it can be and we welcome feedback from guest experiences. If you have any questions about our accessibility features, please contact us at 0-800-022-3233.