Book Now
Check Rates & Availability
UK
Book Now
Caribbean Adventures
with Sesame Street®
Our exclusive partnership with Sesame Street® makes Beaches the only Caribbean resort where kids can play every day with the lovable, colourful, and friendly cast of characters. Just imagine their joy as they take off with friends on their own Caribbean Adventure with Sesame Street®!
Meet & greet, enjoy a delicious buffet breakfast with your favourite character, or let a furry friend help make your child's bedtime wishes come true. Our Sesame Street® VIP Packages will make your kids' day extra special.
Learn more about Sesame Street® VIP Packages
Super science fair with
Super Grover
Kids can explore the colorful birds that live in the Caribbean with a nature walk to learn about habitats. And, they'll meet Big Bird, who'll make them official "Birdketeers" by helping them decorate their own feathery headbands and teach them a special dance.
Investigating Sand Treasures with Zoe

Kids will dig for surprises such as seashells, various rocks and gems

Bert's Bubble Experiment

Kids get to make their own bubble wands and compare the sizes of bubbles

What Floats in Ernie's Bathtub

Kids learn about the different things that float and sink in water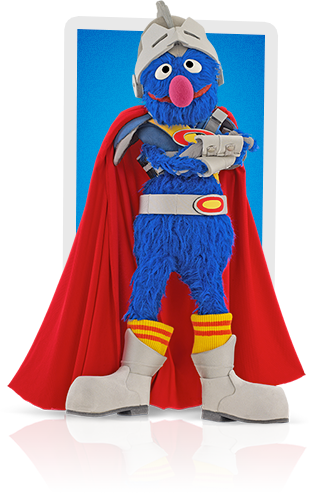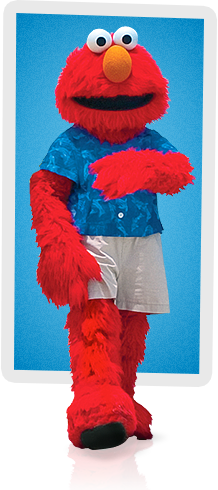 Story time with
Elmo
Kids can sit back and listen to a master storyteller, who will weave a spellbinding story that takes place somewhere in the Caribbean or along Sesame Street®, which all leads up to an exciting appearance by Elmo, himself, who'll interact with all the children.
From trash to treasure with
Oscar the Grouch
Now at ALL Beaches Resorts!
Kids get to use their imaginations to reuse everyday objects found in Oscar's "trashland". They'll transform his favorite scraps such as cardboard, plastic, paper, and other items into creative objects, all they while learning that recycling and reusing resources can be fun.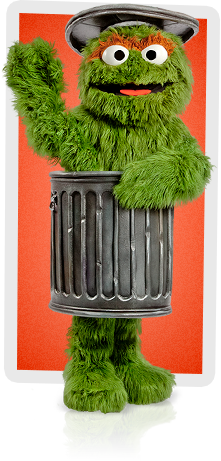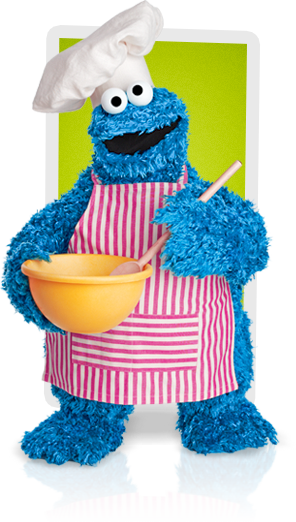 Bake with
Cookie Monster
Kids can put on their chef hats, because they'll have a blast mixing cookie batter that will be baked by kitchen staff. Afterwards, a hungry Cookie Monster will stop by to visit the kids and, of course, enjoy cookies fresh from the oven.
Discover treasures with
Abby Cadabby
It's a treasure hunt of fun proportions at Beaches. After kids guess from clues they're given to find Abby Cadabby's magical treasure chest, they make one of their very own. It's the ultimate in team work training, and it's something they love!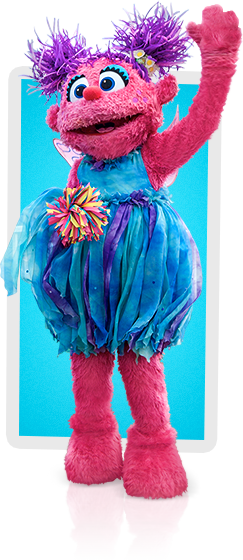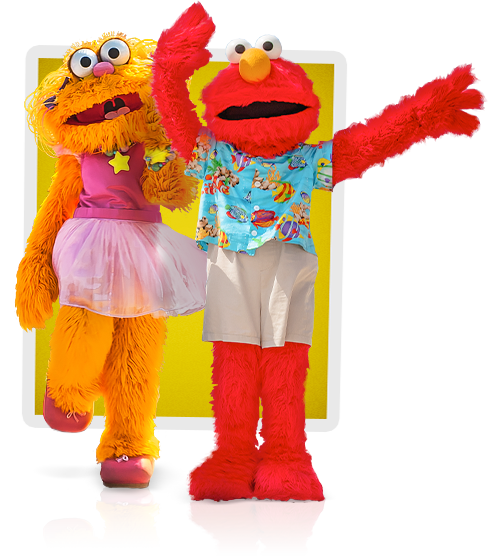 Rock 'n roll dance party with
Elmo & Friends
Shake, rattle and roll with your favourite Sesame Street® friends. Kids can grab an instrument and be part of the band. Plus, they'll learn about tempo and decorate their own guitars before it's time to rock on!
Surprise tea time with
Abby Cadabby & Elmo
Kids get to help Elmo plan a surprise party for his good friend, Abby Cadabby. Everyone will enjoy playing dress up, wrapping presents, and making cards for this imaginative tea time that's fun for everyone!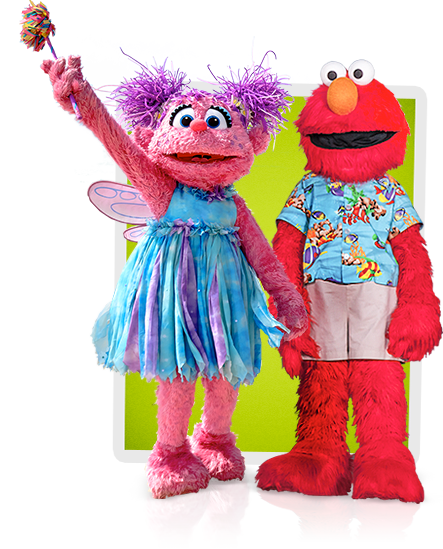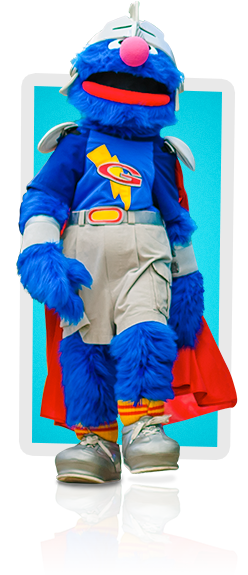 Everyday Heroes Club with
Super Grover
Children will get to learn what it means to be kind and how to show kindness and caring each day. Kids will love decorating their own card to thank someone special at the resort and show them some love. Super Grover will welcome them into the Everyday Heroes Club for their efforts and they'll get to show off their own decorated official Heroes badge!
Make number magic with
The Count
It's an educational outing from the Sesame Street® character famous for making numbers exciting. The Count invites your kids to join the fun and participate in entertaining games that will have them counting, learning and laughing.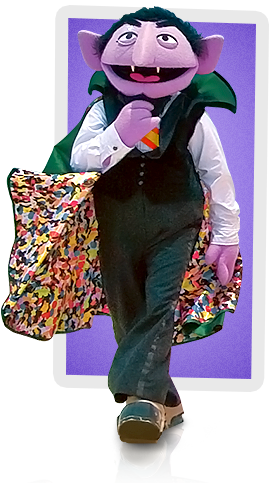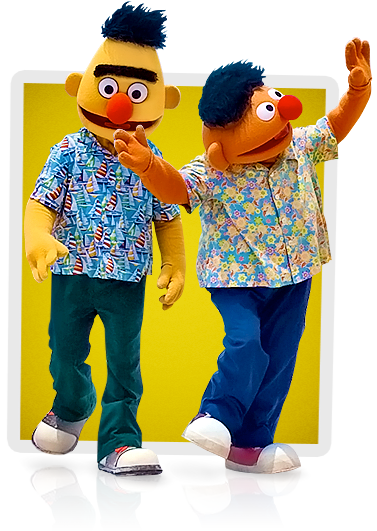 Puppet Making with
Bert & Ernie
Children of all ages are encouraged to use their imagination, just like Bert & Ernie, to make their very own puppet with an assortment of felt, cardboard, and pipe cleaners that will come to life in their very own puppet show.
Exploring Outer space with
Elmo
Children will be introduced to basic astronomy concepts as they go on an imaginary trip to the moon with Elmo! They'll learn about the different phases of the moon as well as craters on the moon's surface as they listen to a story and create their own clay moon model to take home with them.
Beaches Resorts Presents Discovery Dome® Explore Outer Space with Elmo & Friends - You don't need a spaceship to learn about the sun, moon, and stars – just a little imagination! Take an imaginary trip to the moon with your Sesame Street friends and learn some amazing things along the way.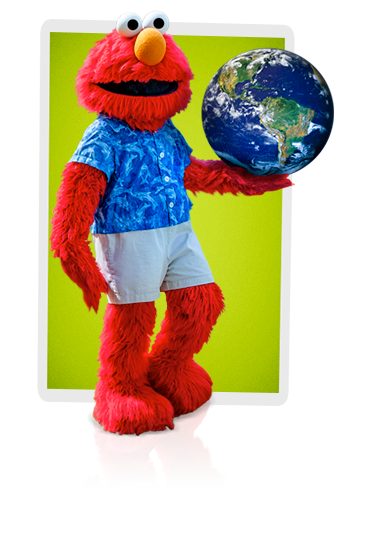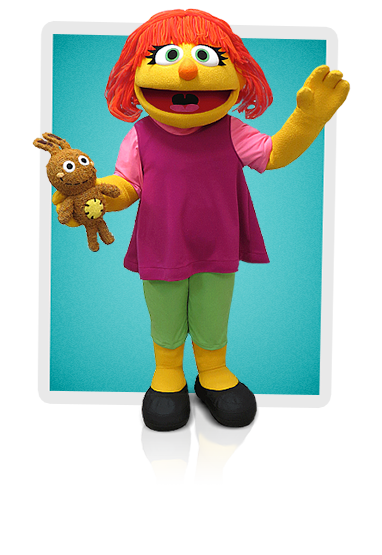 Amazing art with
Julia
Join Julia for a fun open-ended art activity where kids can explore, experiment and create using a wide range of materials. Afterwards, they'll have the chance to talk about how they created their piece (colours, lines, shapes, etc.) and how their artwork is a celebration of who they are and their unique self!
Soccer Time with
Rosita
Join everyone's favorite turquoise Muppet from Sesame Street® and play her favorite game: fútbol! Kids can shoot, score and celebrate with Rosita, while learning a little bit of Spanish along the way!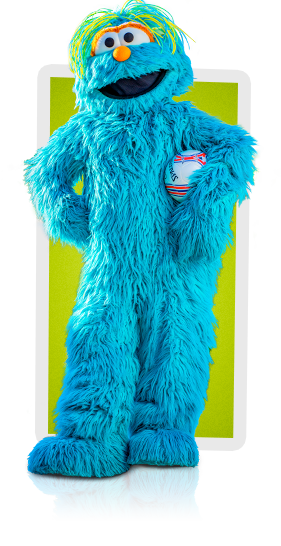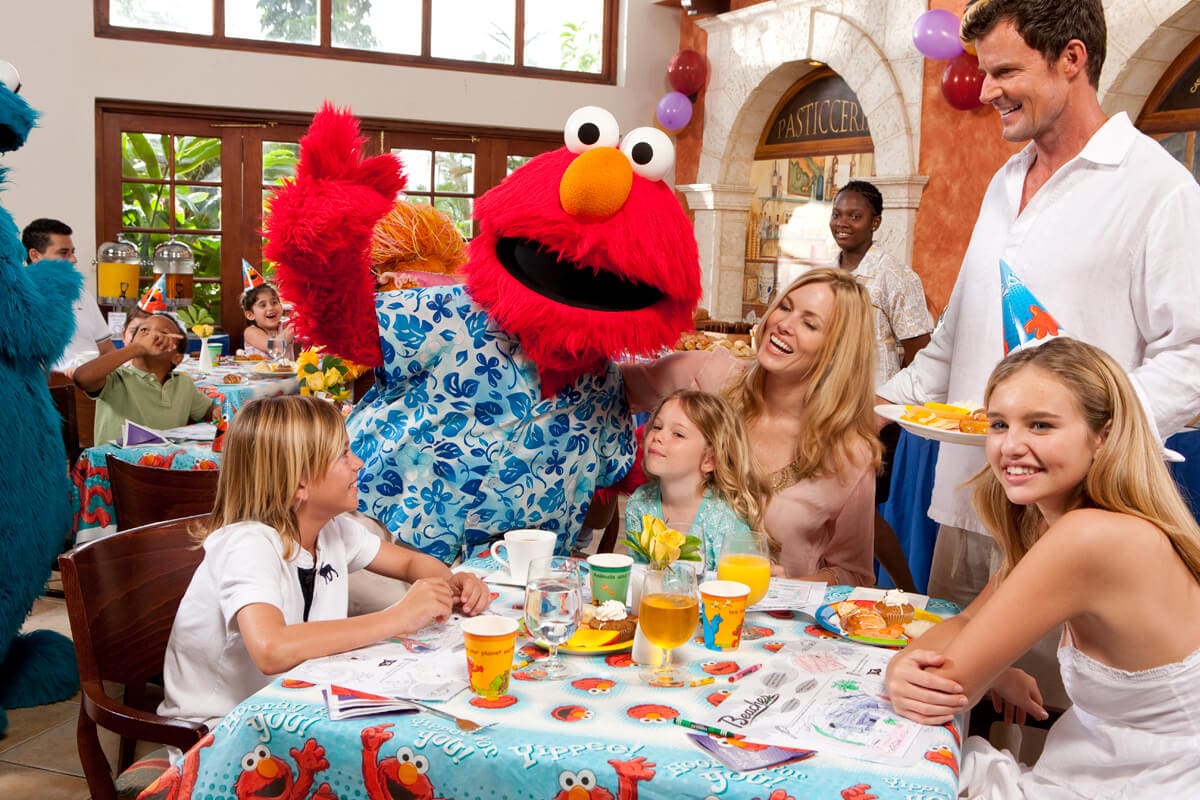 Start the day or end

the night with your favourite Sesame Street® character. VIEW VIP PACKAGES
Sesame Street®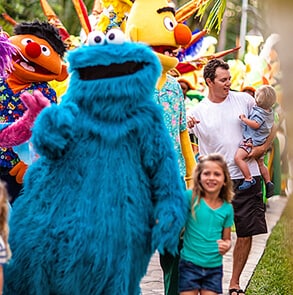 Character
Parades
Everyone's favourite characters lead an exciting street parade every week. And, if the lively island tunes make you want to get off the sidelines and jump in, we say go right ahead!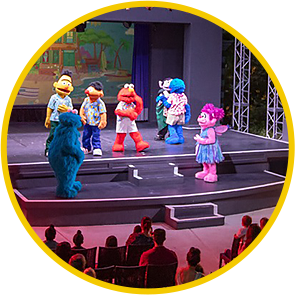 Stage
Shows
Come see everyone's favourite furry friends from Sesame Street perform in fun-filled stage shows, with plenty of singing and dancing that is sure to delight the entire family!
*Sesame Street and associated characters, trademarks and design elements are owned and licensed by Sesame Workshop. Copyright 2004 Sesame Workshop. All Rights Reserved.