IMPORTANT INFORMATION: If you have a booking affected by Coronavirus please click here for Frequently Asked Questions.
Book Now
Check Rates & Availability
UK
Book Now
An entire ocean of Water Sports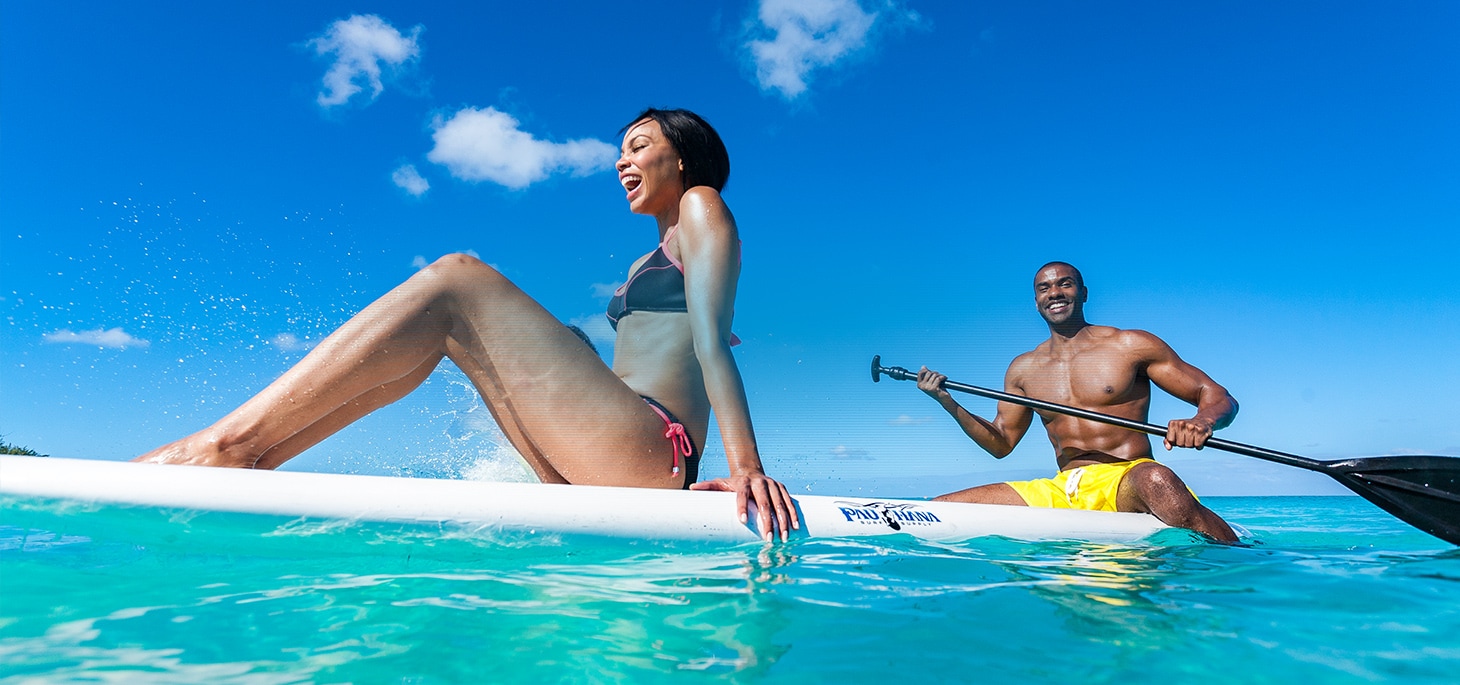 An Ocean of
Water Sports
at Beaches Resorts
Explore the Caribbean.

Above and Below

Beaches is home to some of the calmest, clearest turquoise waters with an incredible variety of all‑inclusive water sports. Fly across the water, propelled by wind, motor or plain old muscle-power, with top-of-the-line equipment, a professional staff and unparalleled locations. While other all‑inclusive resorts claim to include all water sports, only Beaches includes a full range of motorised and non‑motorised water sports.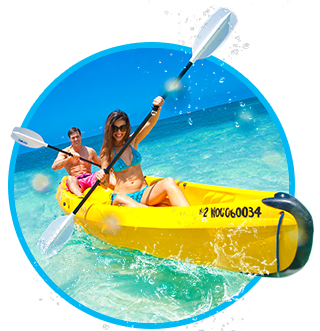 All Included
offering you the very best of the best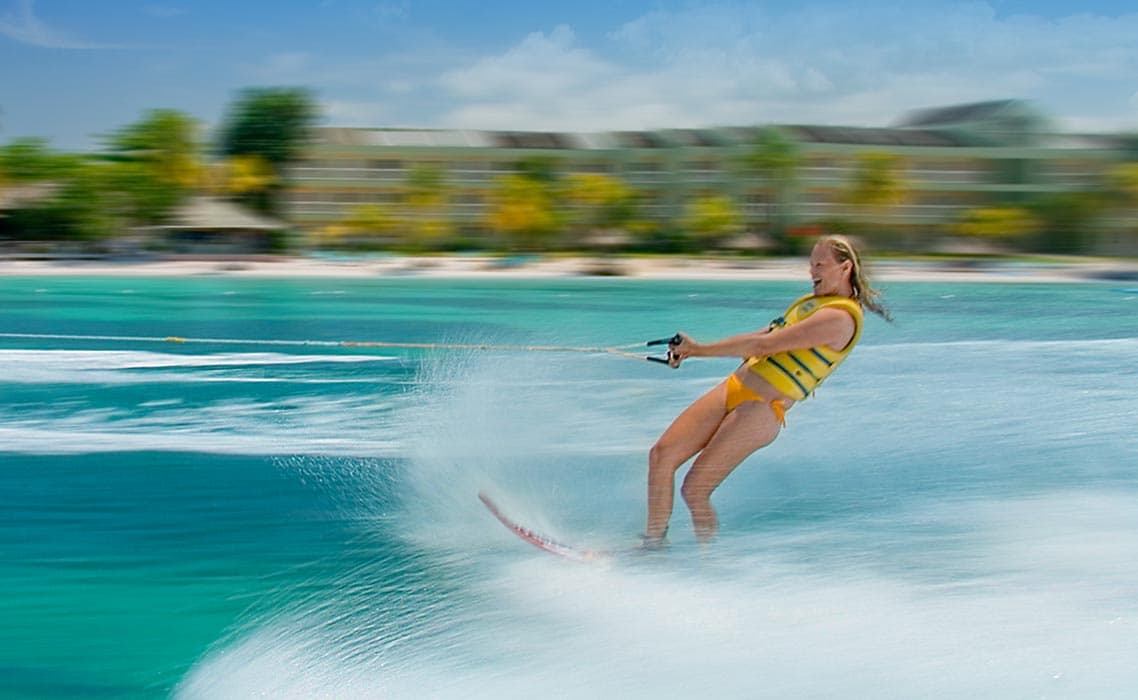 included
Waterskiing*
Virtually no other resort in the Caribbean includes waterskiing and we're the only ones to include professional, purpose-built Mastercraft® boats.
*Only available at Beaches Negril.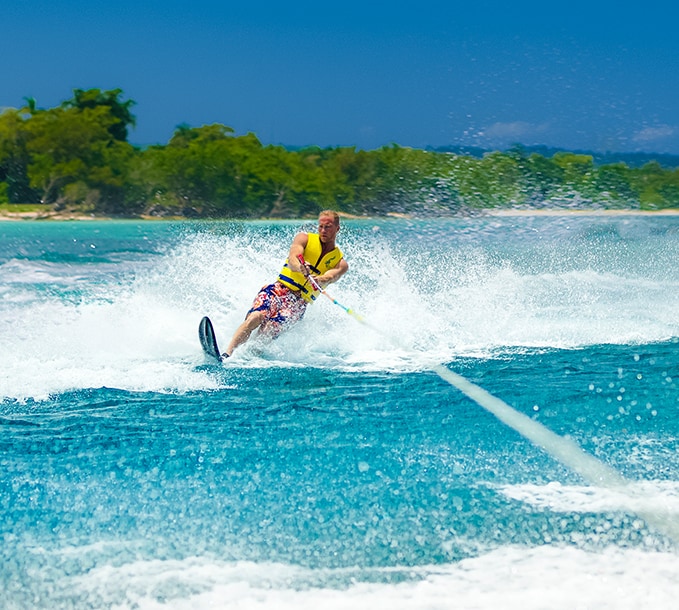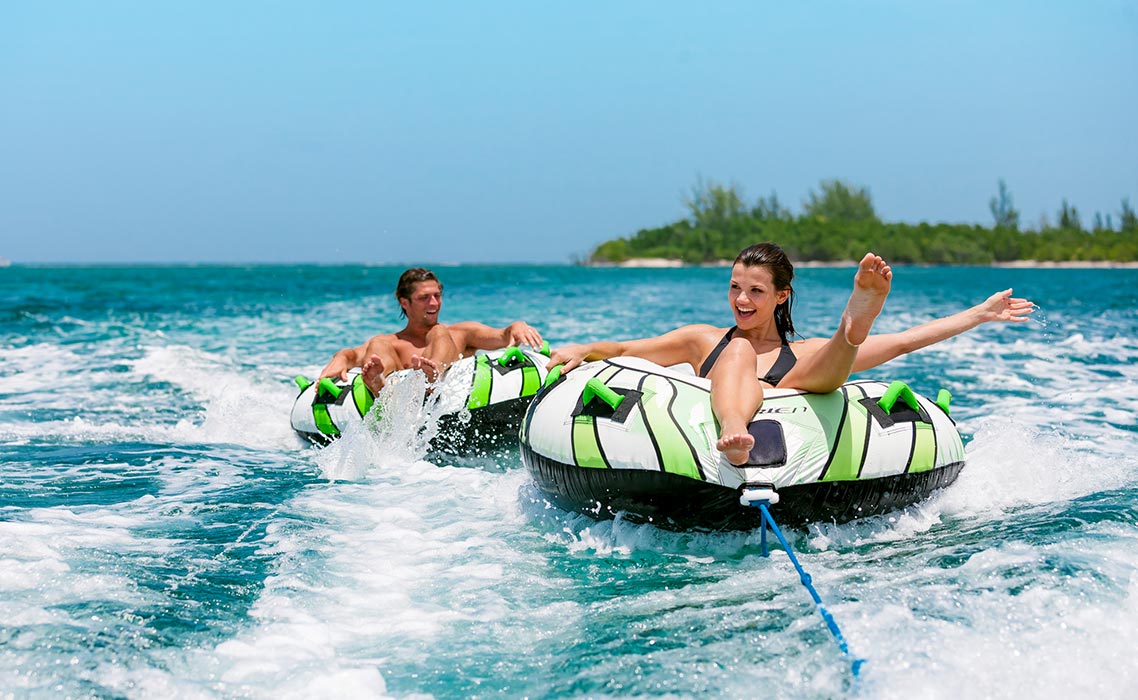 included
Tubing*
Slice through the crystal clear Caribbean waters aboard a tube tethered behind one of our state-of-the-art Mastercraft® professional powerboats.
*Only available at Beaches Negril.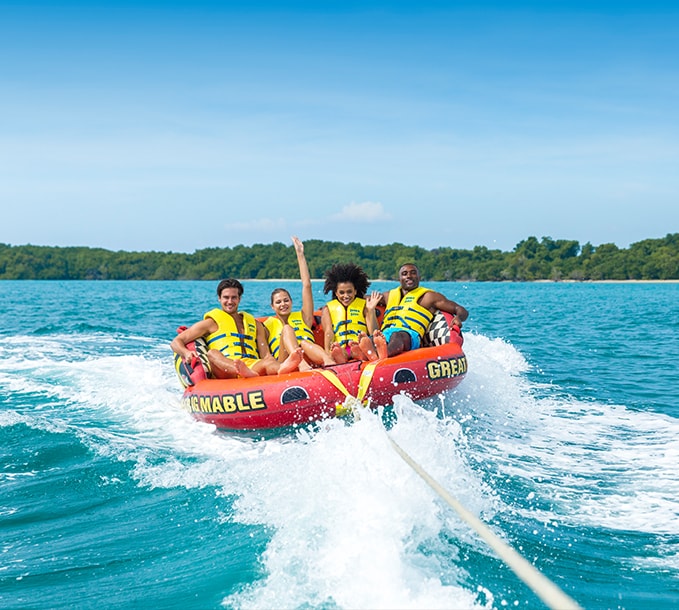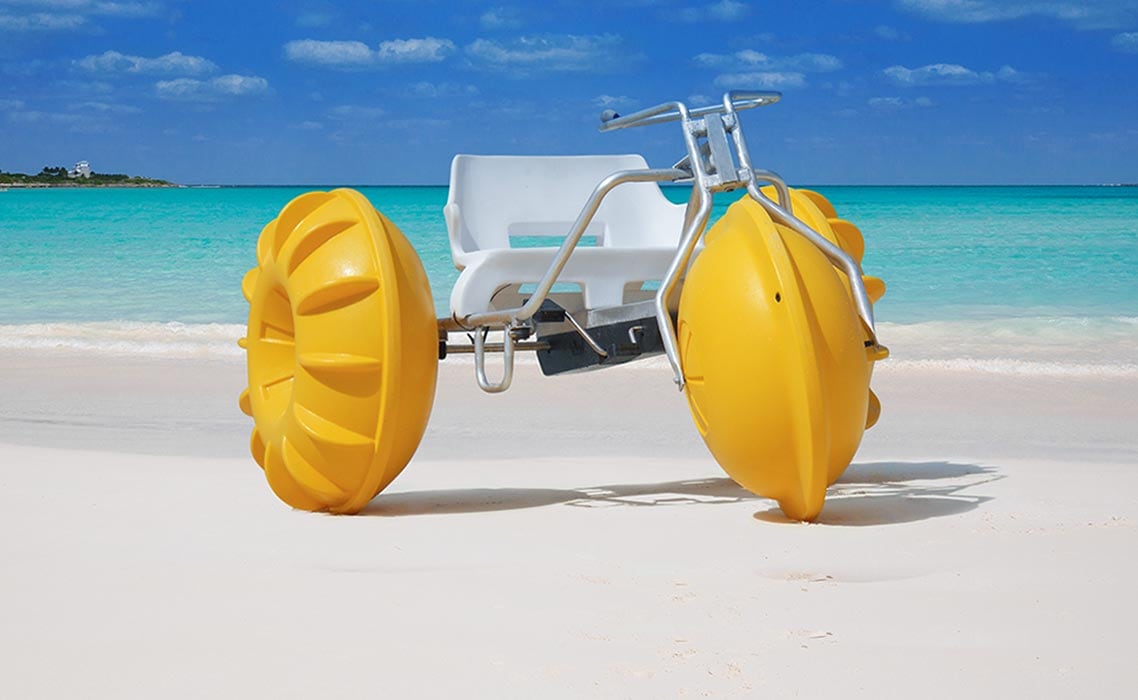 included
Aquatrikes
Pedal across the surface of the tranquil Caribbean Sea on a waterbike built just for two.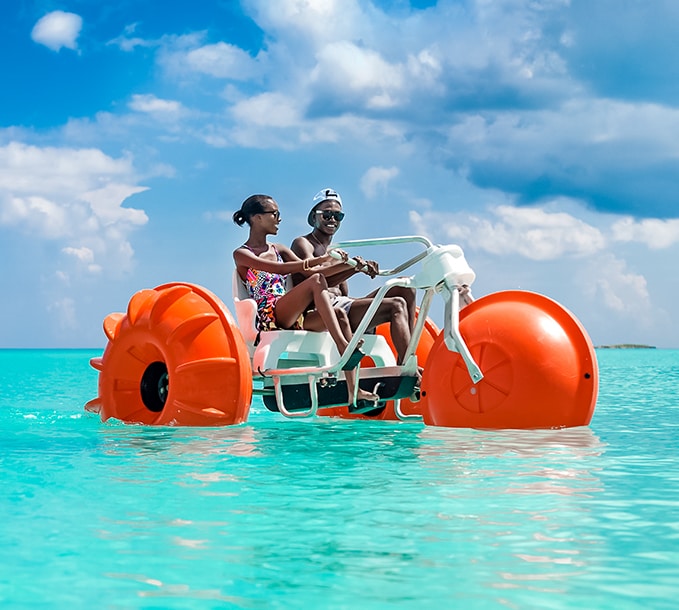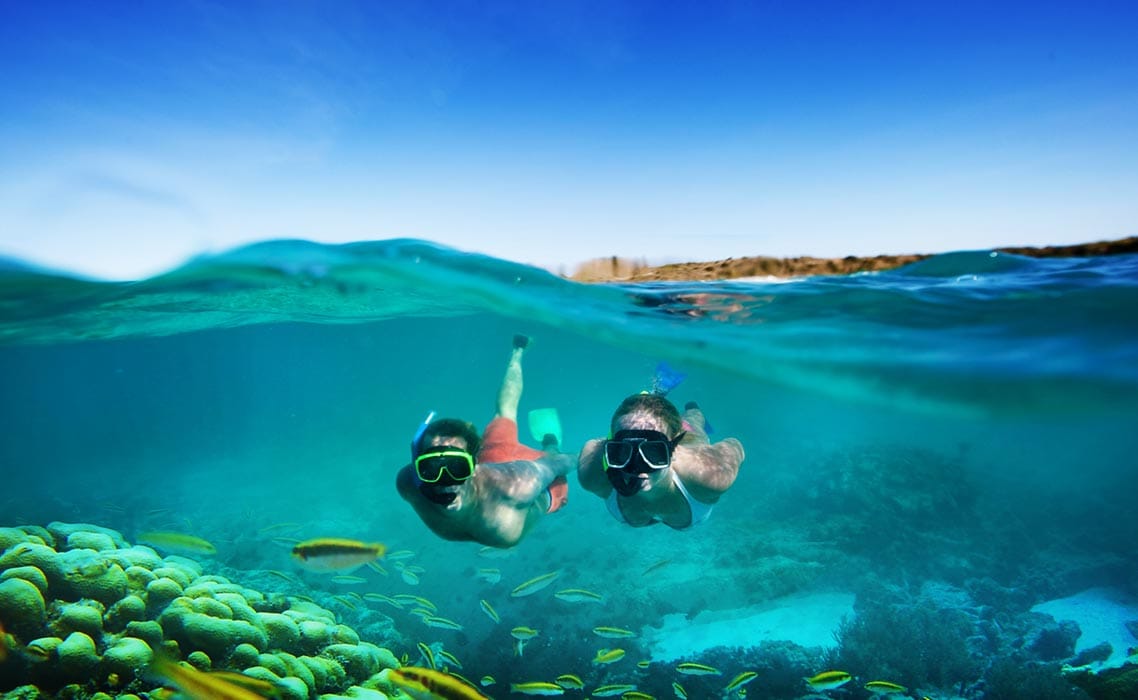 included
Snorkelling
Colourful reefs, exotic tropical fish and the most crystal clear waters anywhere - explore the undersea world to your hearts' content at Beaches.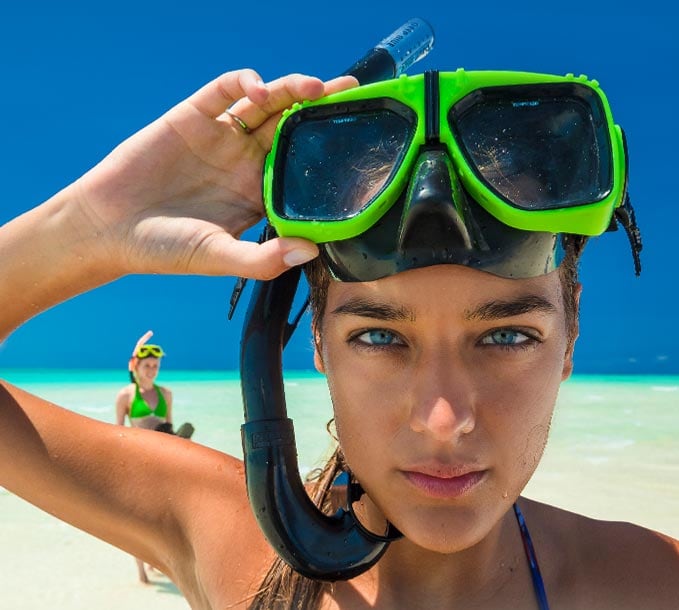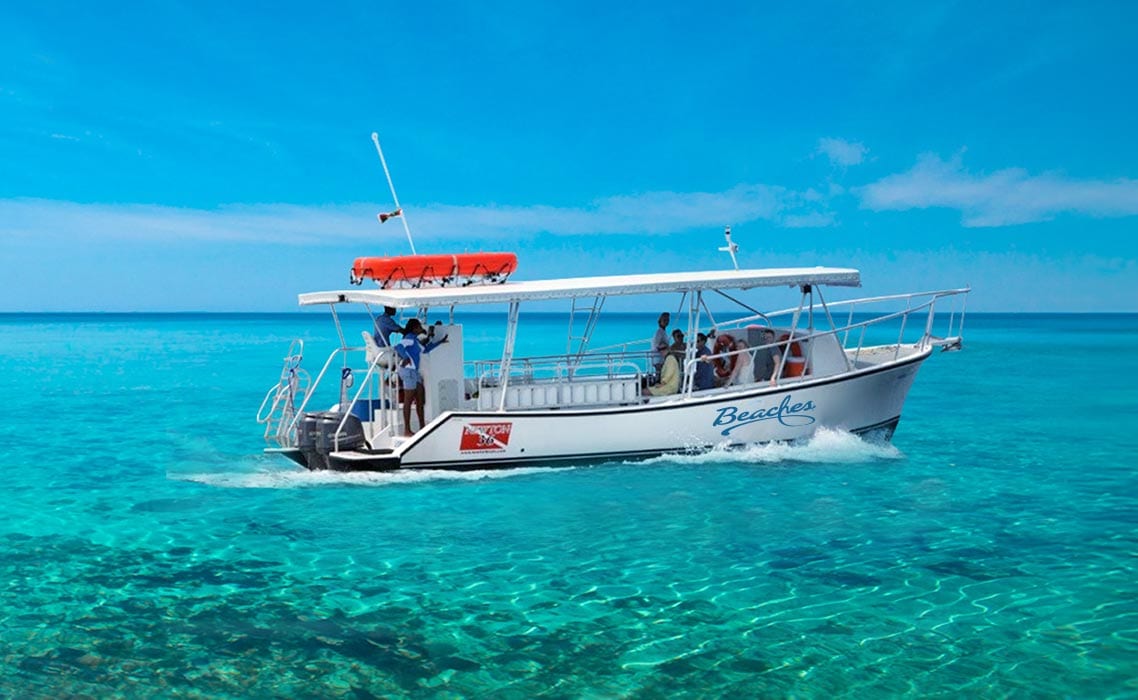 included
Glass Bottom Boats *
Aboard these underwater vision boats, you'll experience a unique landscape filled with coral reefs and brightly coloured tropical fish.
*Not available at all resorts.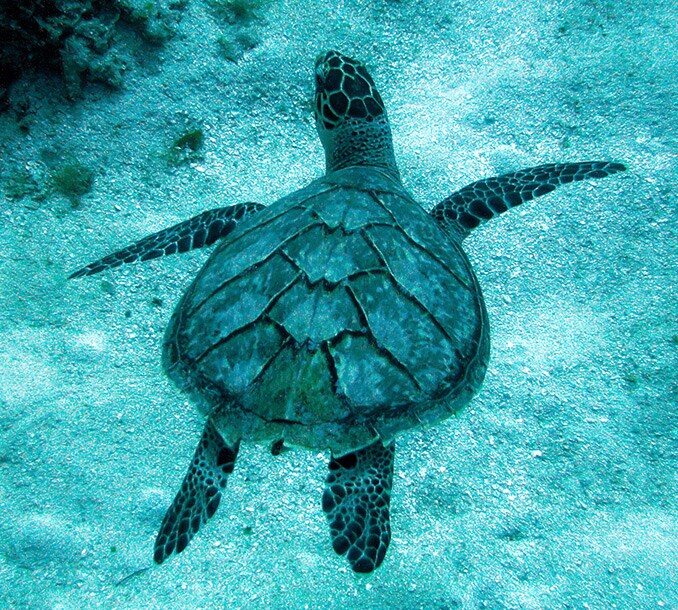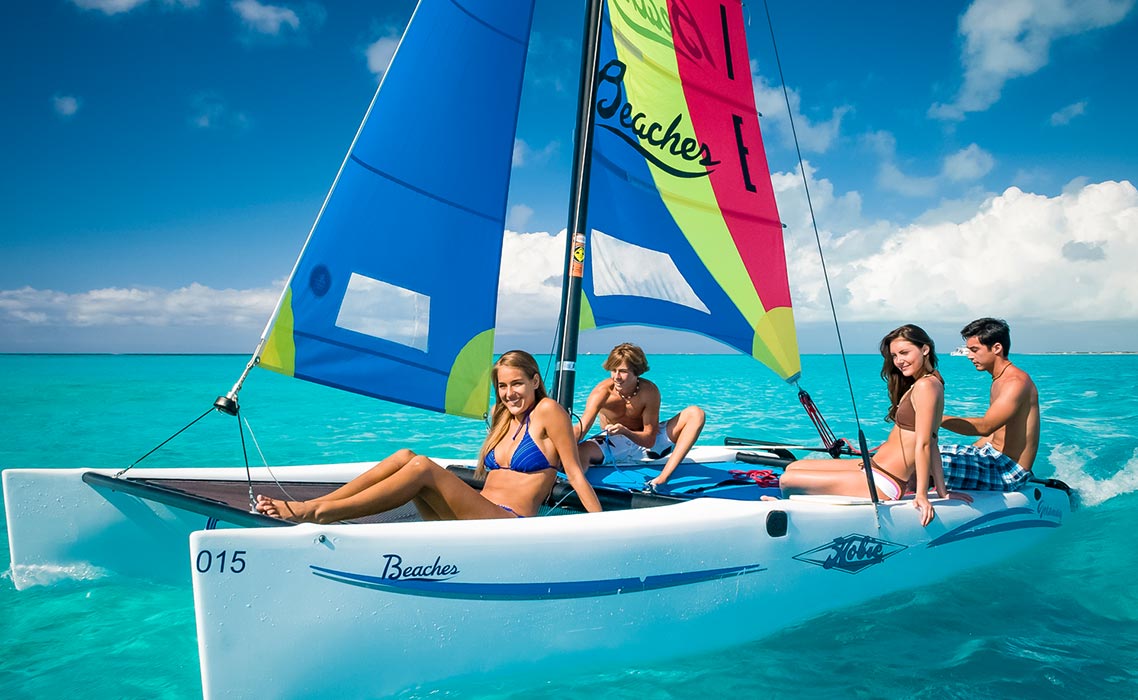 included
Hobie Cats
Beaches top-of-the-line Hobie Cats are just made for sailing off into the sunset, sunrise … or anytime.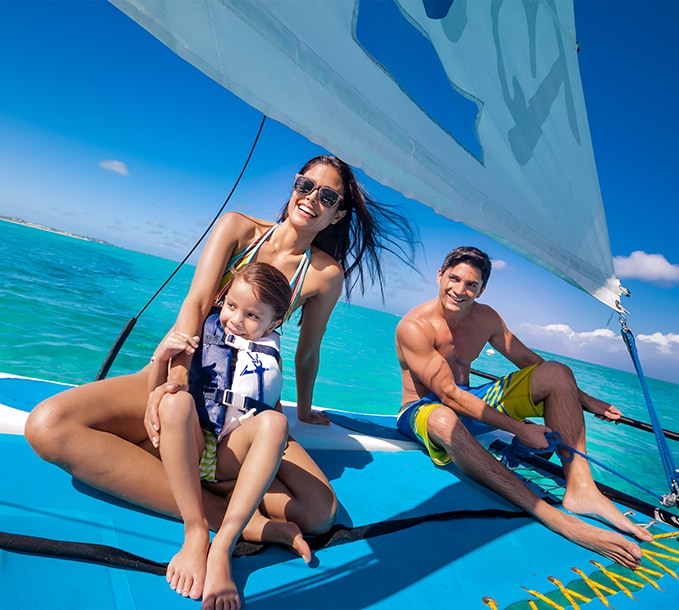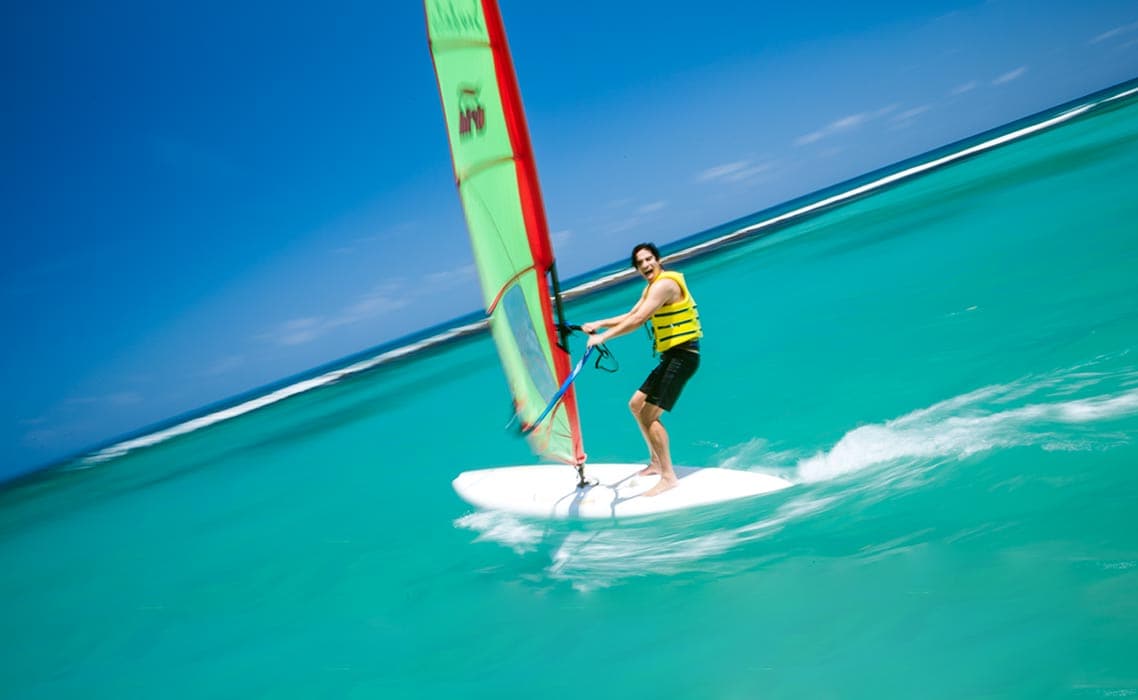 included
Windsurfing
Enjoy balmy sea breezes and the unmatched beauty of the Caribbean Sea aboard state-of-the-art windsurfers.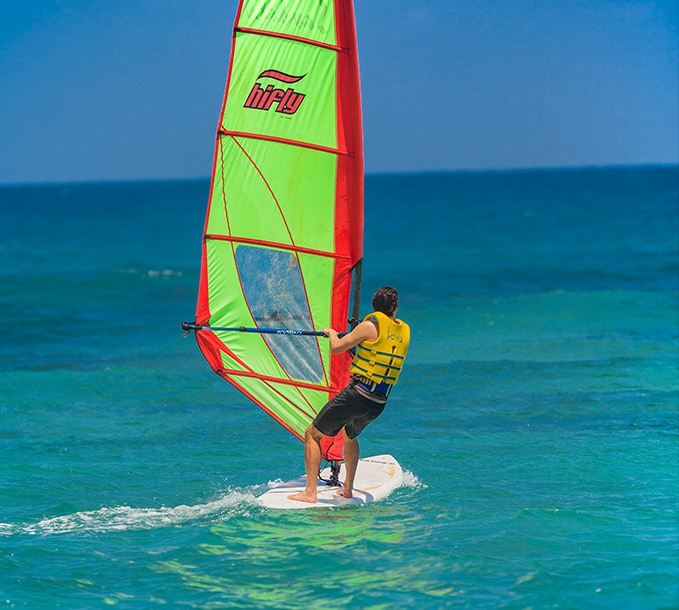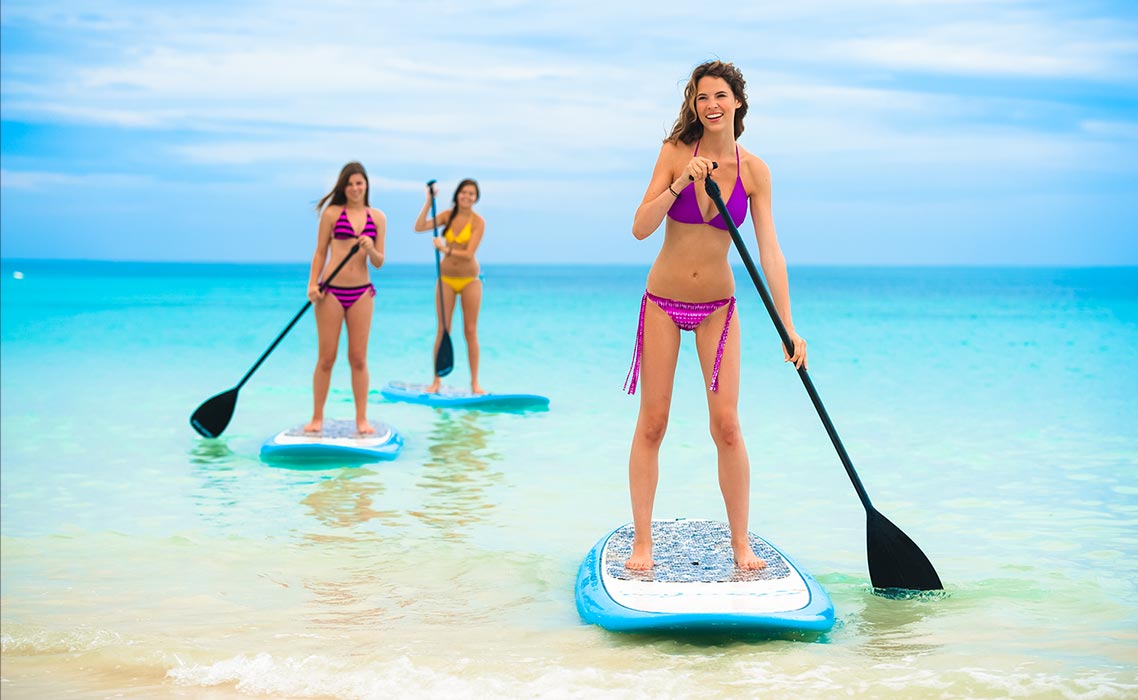 included
Paddleboarding
Paddleboarding is an amazing upper body workout, and a great way to take in the sights.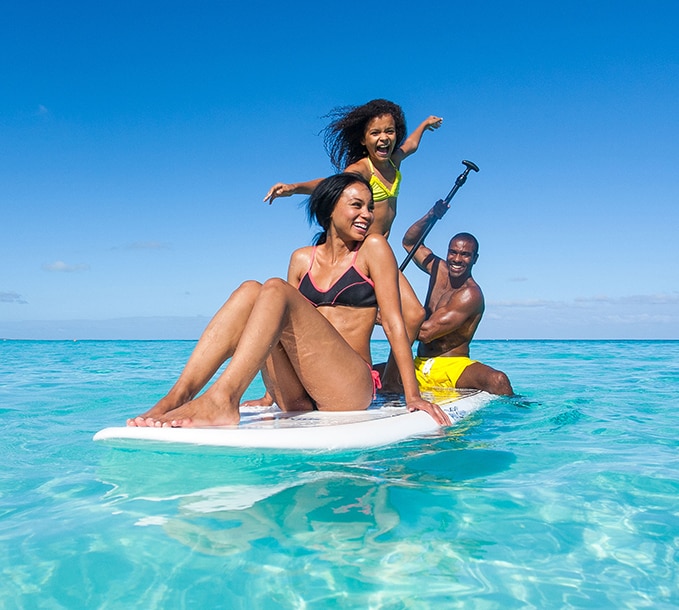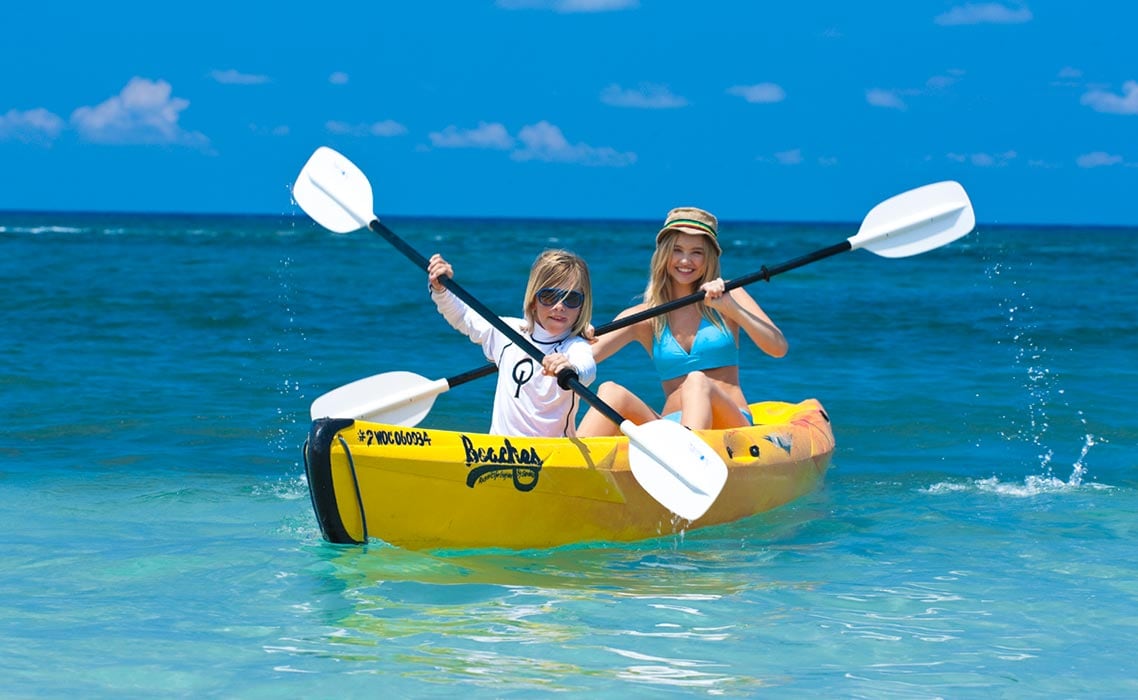 included
Kayaks
Slice through the waves with easy strokes of the paddles as you take in the incredible beauty of the Caribbean.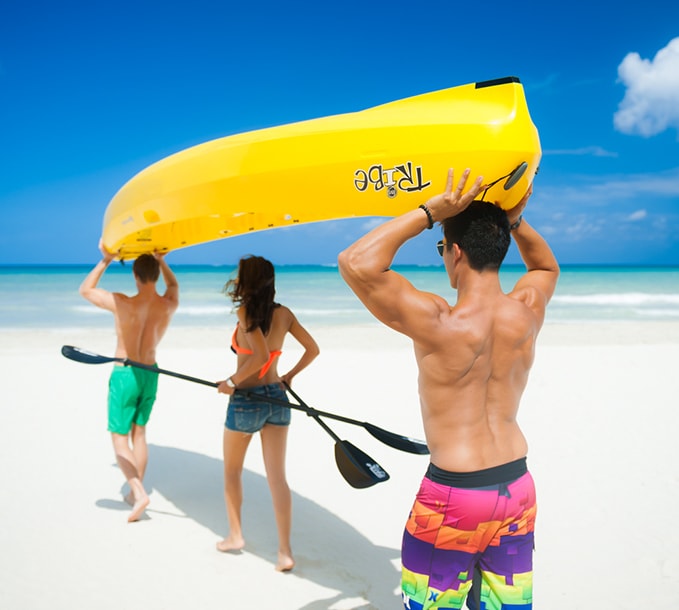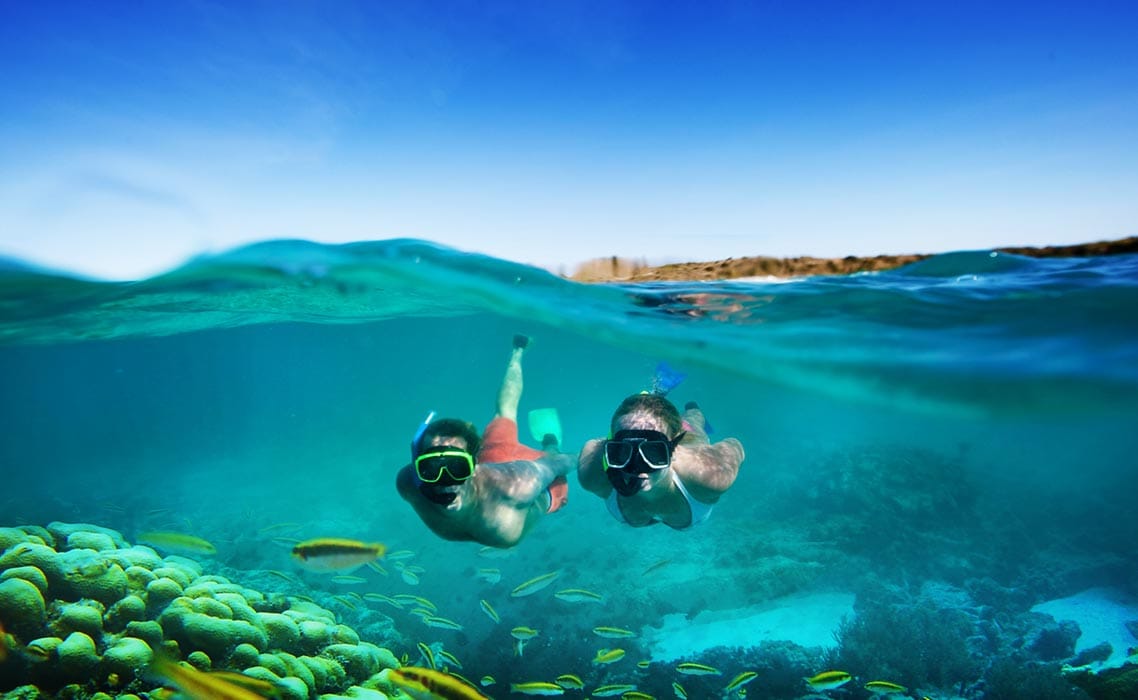 Optional
Snuba®*
Experience the thrill of scuba diving with the ease of snorkelling on a guided SNUBA® adventure, now available at Sandals Ochi and Sandals Royal Plantation.
*Available at select resorts for an additional fee.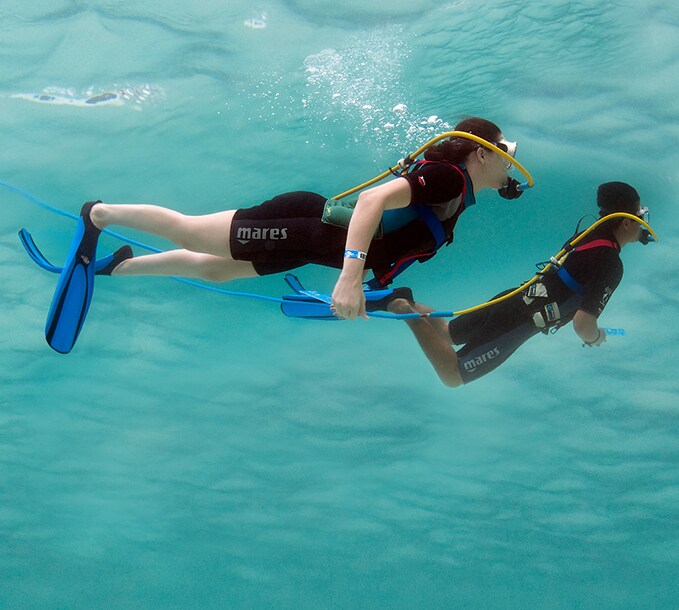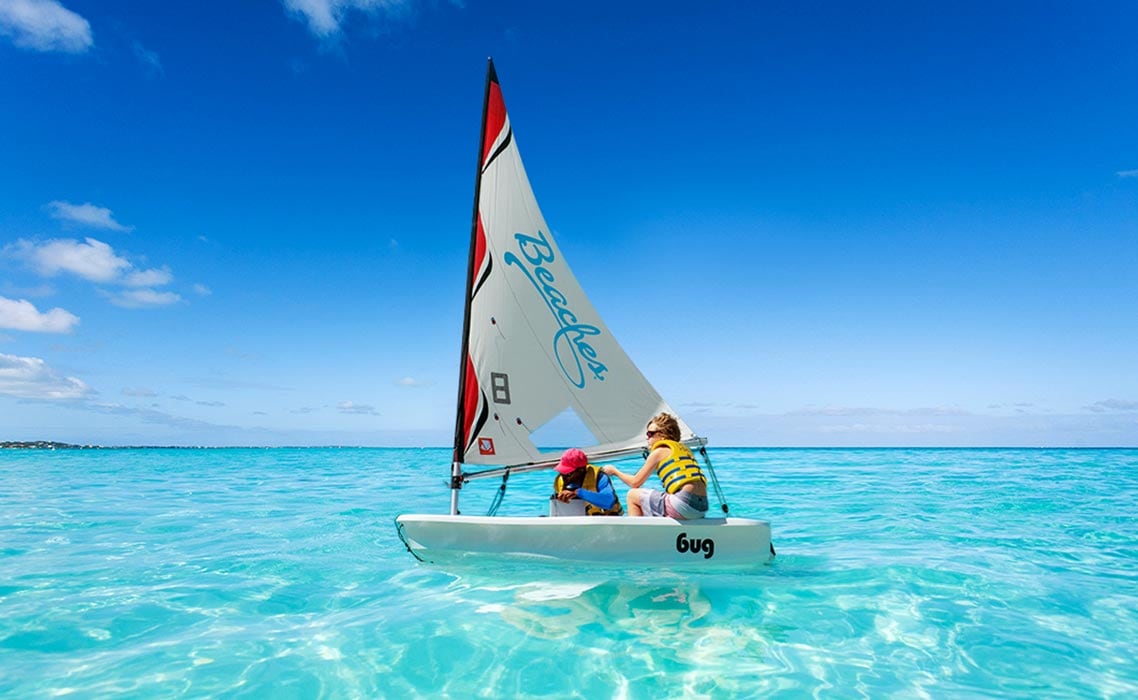 included
Laser Bug Boats
Let the island breeze fill your sail while you navigate the serene waters off the coast of any Beaches Resorts in boats designed just for kids and teens.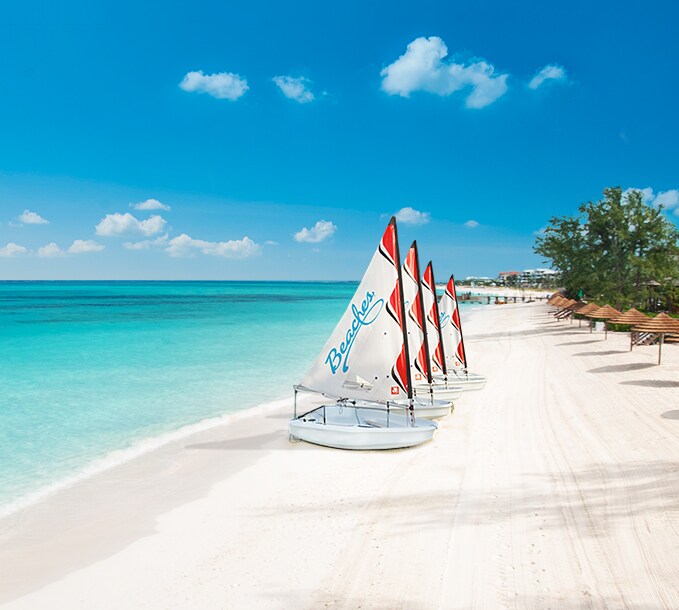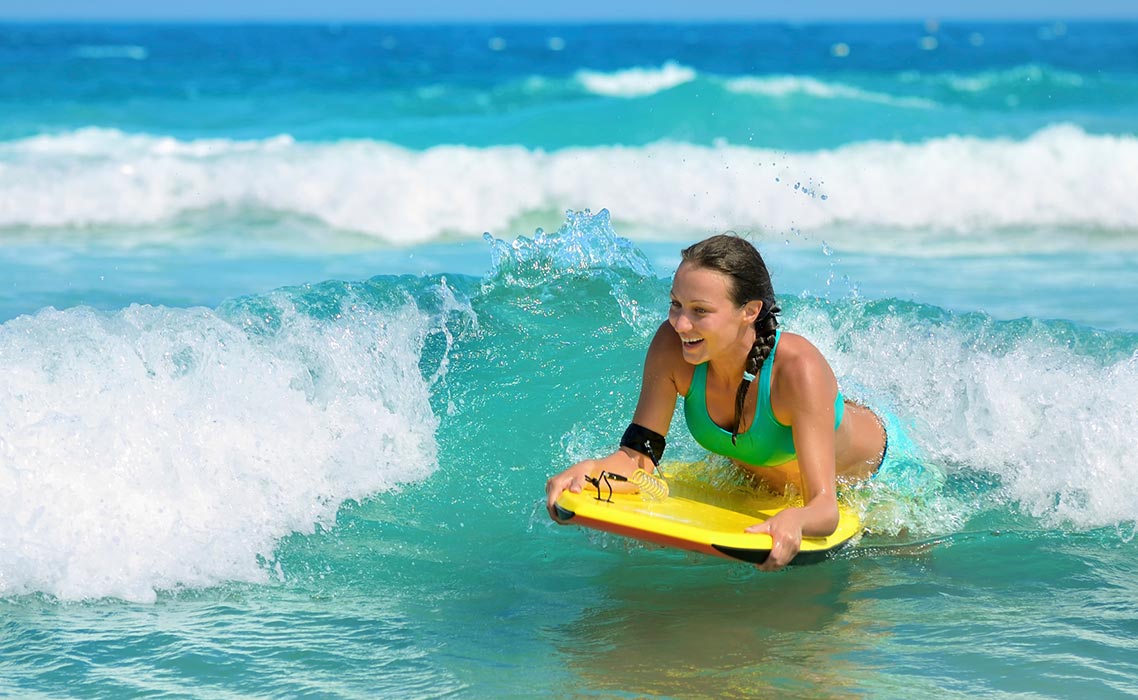 included
Bodyboarding*
Drop-in to some of the best waves in the Caribbean where the lively, blue waters of Barbados provide an aquatic playground full of thrill and excitement.
*Not available at all resorts.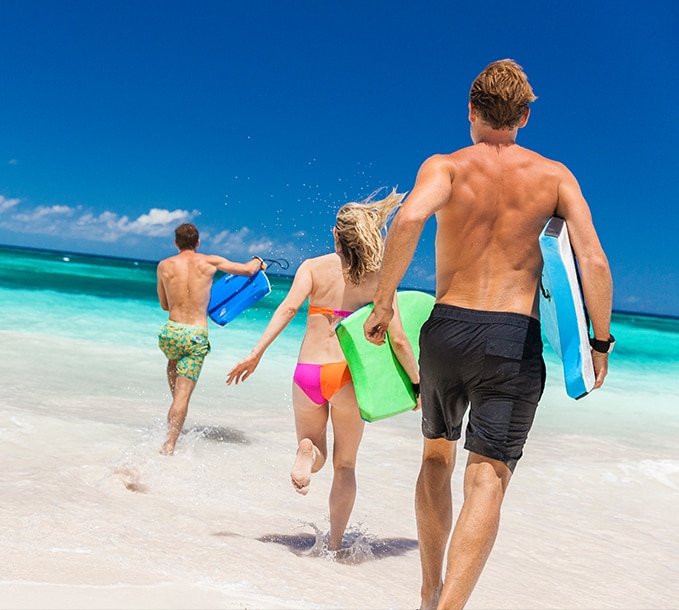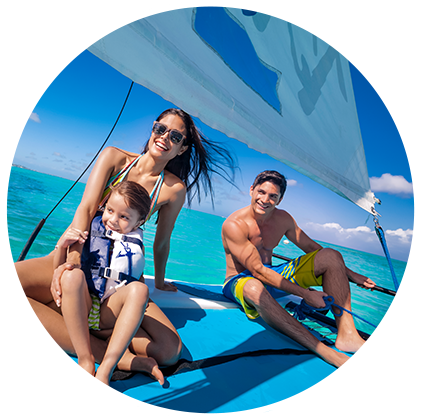 Learn to Sail
With the ASA Sailing Fun Experience
Have you ever wanted to learn to sail? Beaches offers guests and their children a chance to learn to navigate the Caribbean Sea in the Sailing Fun Experience during their stay at any Beaches Resorts. The American Sailing Association (ASA), in conjunction with Sandals Resorts, hosts the Sailing Fun Experience, a 4-day, 8-hour course designed to introduce kids as young as 8 to the sport of sailing.
Learn More
Included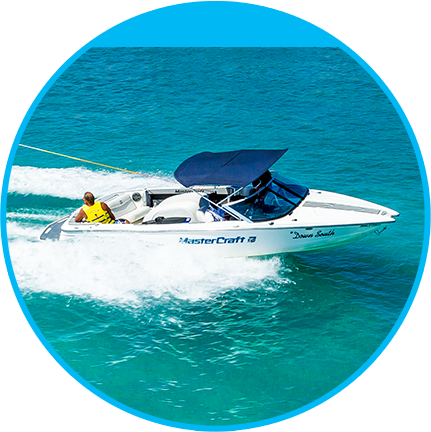 Performance Powerboats
The DJ Power award‑winning MasterCraft Boats used at Beaches feature custom‑designed in‑board engines that let our guests ski the Caribbean's most beautiful waters while delivering greater pulling power and turning ability for the ultimate waterskiing experience.
Learn More
Included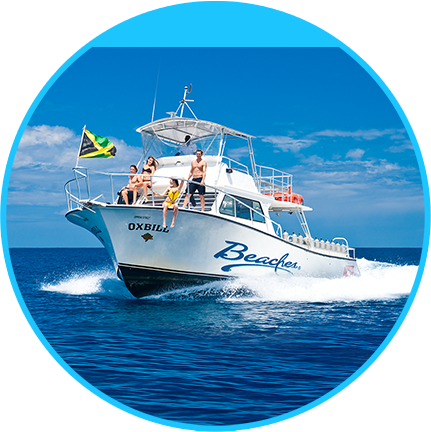 Newton
Dive Boats
Beaches uses Newton Dive Boats, recognised as the best in the business, our Dive Boats incorporate the latest technology and highest quality materials to make sure that your experience above water is as extraordinary as it is below.
Learn More