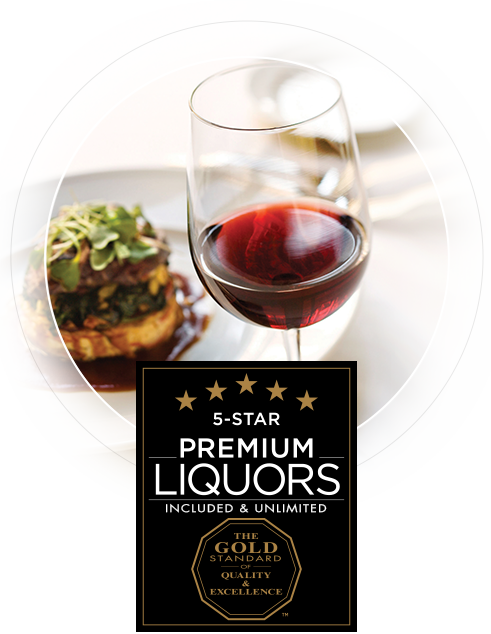 Robert Mondavi
Wines
Established nearly 20 years ago, Robert Mondavi Twin Oaks® highlights the distinctive quality of the Lodi California Wine region – an area ideal for growing premium wine grapes. In keeping with the vision of Robert Mondavi himself, the wines are carefully crafted to give emphasis to fruit expression and flavour, resulting in clean and easy to drink wines, ideal for everyday enjoyment.
In addition to Woodbridge by Robert Mondavi wines, Todd Ziemann also crafts Robert Mondavi Twin Oaks. According to Robert Mondavi's vision, Todd's goal is to create wines that are "clean and easy to drink, bringing the joy of wine to everyday life."

INCLUDED
Premium

House Wines
The Beaches House Wine has been specially selected and branded for Beaches resorts by Robert Mondavi Twin Oaks®. This exclusive partnership raises the standard of the "included" wines poured at our resorts and provide an even better selection of wines sold on our Manager's Wine List.
The Beaches Manager's Wine List
Our resorts' wine lists have been enhanced through a collaborative initiative between the culinary and wine making teams of Beaches and Robert Mondavi Twin Oaks®. The wines chosen for the list are food-friendly and approachable in style.
Note: Wines from the Manager's Wine List are an additional cost.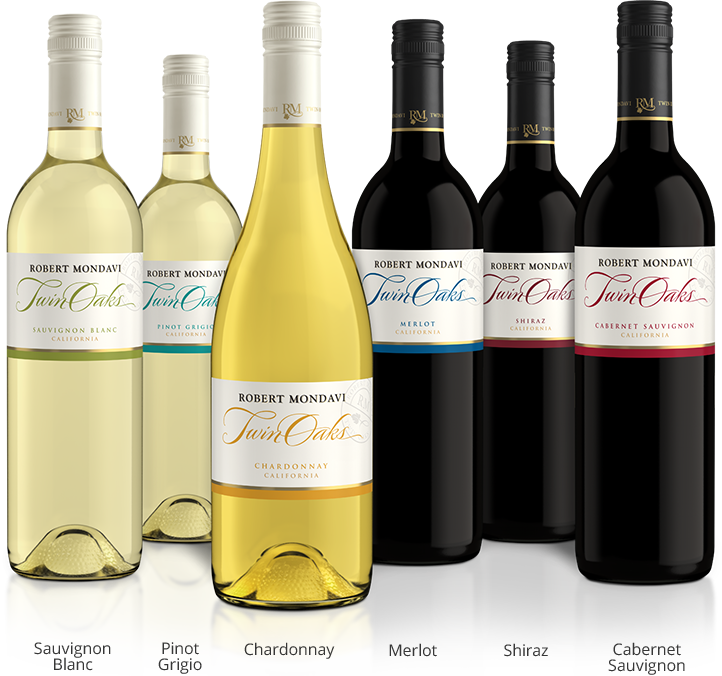 6 Varietals
to choose from:
Robert Mondavi Twin Oaks

Cabernet Sauvignon

Juicy plum and cedar aromas lead to profound blackberry, cherry, and tobacco flavours. Nicely toasted and caramelized by oak aging.

Robert Mondavi Twin Oaks

Chardonnay

Vibrant tropical fruit and apples meld with rich cinnamon, maple, and a hint of sweet vanilla spice. Medium bodied with a toasty finish.

Robert Mondavi Twin Oaks

Merlot

Rich cherry and dark chocolate aromas are followed by enticing cocoa and toast flavours. Complex and full-bodied with well-integrated tannins.
Robert Mondavi Twin Oaks

Pinot Grigio

Beautifully round yet refreshing nectarine and peach aromas and flavours with a peach-citrus finish. Unoaked to preserve the wine's crisp, fresh character.

Robert Mondavi Twin Oaks

Sauvignon Blanc

Lively and fruit-forward with grapefruit and passion fruit aromas and flavours. Bright, mouthwatering finish.

Robert Mondavi Twin Oaks

Shiraz

Blackberry and rose aromas lead to lively berry, chocolate, and spice flavours and a light black pepper finish. Full tannins are beautifully balanced by bright acidity.