Book Now
Check Rates & Availability
UK
Book Now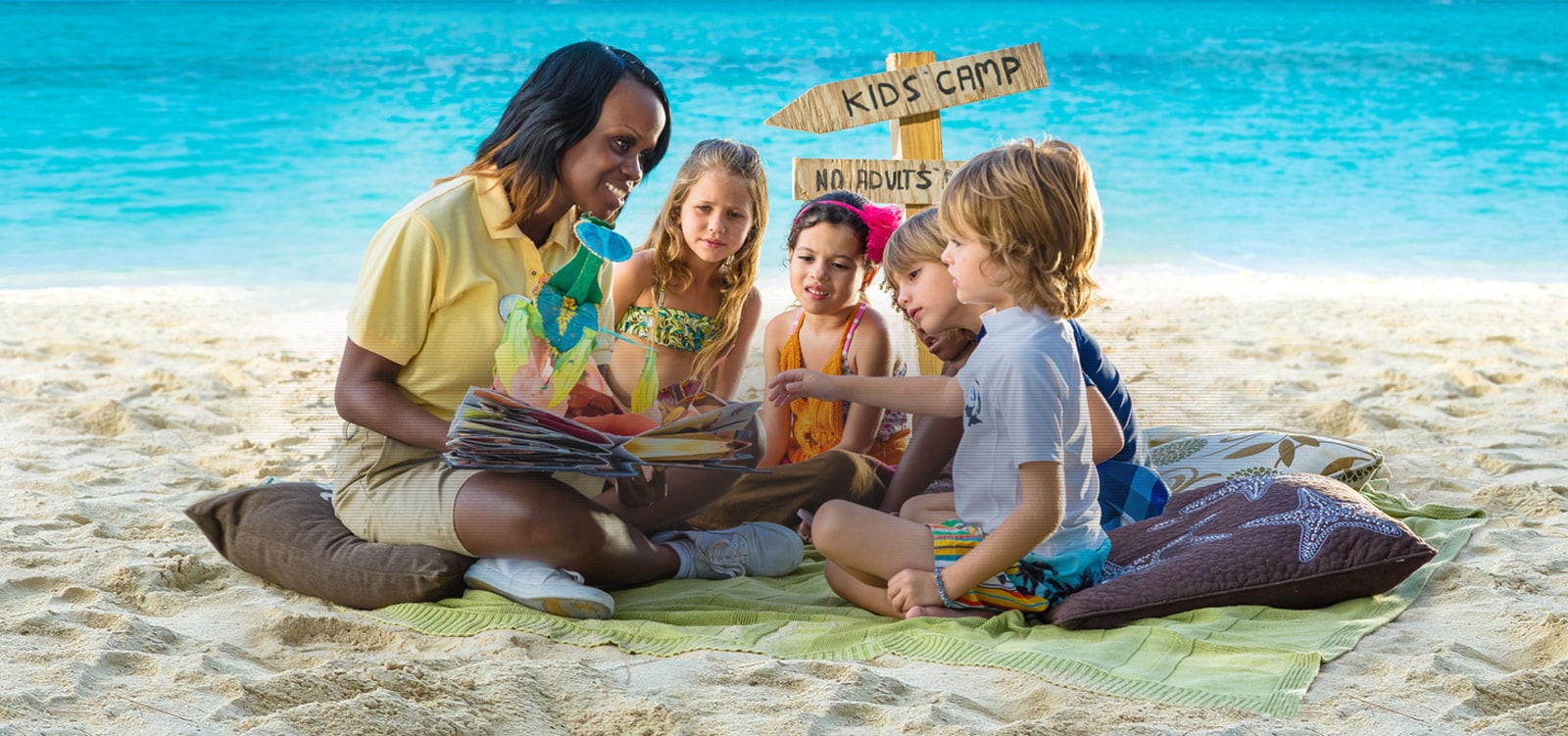 Kids Camp
at Beaches Resorts
included
We take care of everything,

including your kids!

Your kids will love our Kids Camp. You'll love the time off.

At Beaches, we give kids extra attention with tailor-made fun just for them, offering age-appropriate activities for kids of all ages, from tots to teens. They're always supervised, and

kids vacations

are all-included. With a staff that's so caring, it'll feel like your kids are in the loving hands of a family member who just wants to spoil them.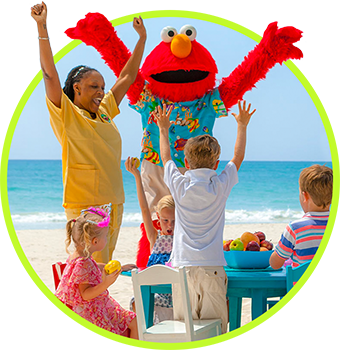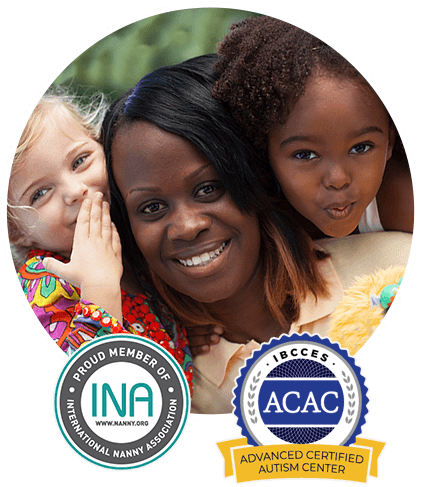 Certified Nannies
& Kids Camp Staffers
All nannies and Kids Camp staffers at Beaches Resorts are members of the International Nanny Association, America's oldest and largest in-home child care association. To become accredited, each nanny must meet the minimum requirement of 2,000 hours of child-care services. Additionally, our nannies have been trained in safety, nutrition and child development.
Beaches Resorts is proud to be the first resort company in the world to complete the rigorous International Board of Credentialing and Continuing Education Standards (IBCCES) training and Autism Certification! Our Kids Camps and our team members are proud to offer families with children with autism and other special needs specialised service, engaging activities and custom dining options so that all families may enjoy a memorable, award-winning Beaches Luxury Included® experience.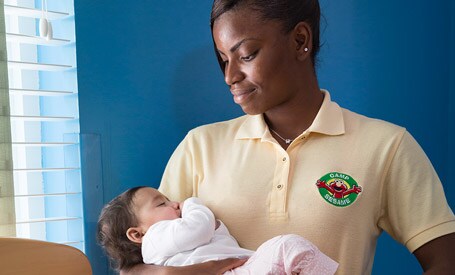 Infant

Programme

ages 0-2

From the smallest newborn to those up to 24 months, your baby is in the very best hands at Beaches. Luxurious, climate-controlled nurseries-filled with cribs, strollers, high chairs, rocking chairs and everything your little one could ever need await to cradle them in the very lap of luxury. Our Certified Nannies love nothing better than to coddle, care for and bring smiles of delight to their little faces.

Operating Hours: 9am to 9pm (Hours vary at each resort) Some camps open an hour earlier to accommodate parents going on the early scuba-diving trip.
Please Bring
Diapers & swim diapers
Baby wipes
Rash cream (if necessary)
Formula & Bottles
Baby food
Change of clothes
Comfy toy (if necessary)
Sunscreen
Towel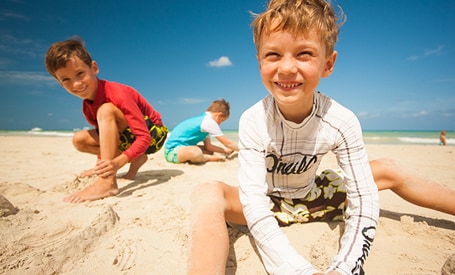 Toddler

Programme

ages 3-4

At Kids Camp, three and four-year-olds can truly have a blast with their very own set of activities, supervised by Certified Nannies. There's energy to burn and we'll make sure that your tyke has ample opportunities to have fun and play happy; toddler pools, shell collecting, face painting, treasure hunts, puppets, costume time, magic shows, sand castle building just to name a few. Children must be potty-trained to participate in this age group

Operating Hours: 9am to 9pm (Hours vary at each resort) Some camps open an hour earlier to accommodate parents going on the early scuba-diving trip.
Please Bring
Diapers (if necessary)
Rash cream (if necessary)
Swimsuit
Change of clothes
Comfy toy (if necessary)
Sunscreen
Beach toys
Beach hat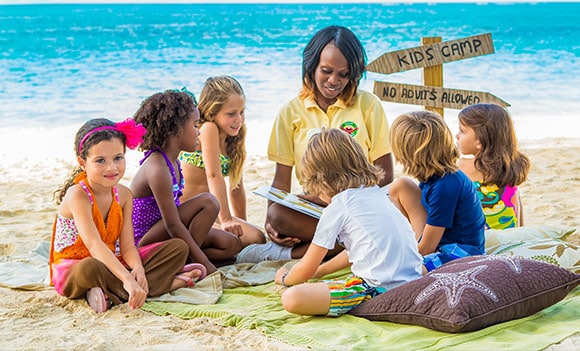 Navigators

Program

ages 5-7

Kids ages 5 to 7 will navigate a world of fun at our Kids Camp. From Beach Science to Beach Olympics and Kids Talent Shows to Treasure Hunts, arts and crafts, and more, there are a host of creative and active activities for your little ones to enjoy. At Beaches, we're dedicated to making sure that, from morning until sunset, your children have a blast.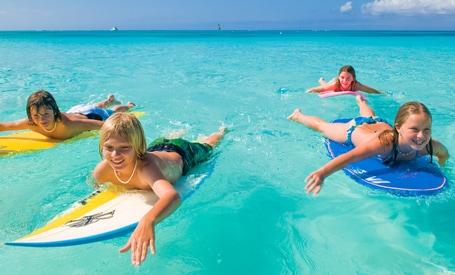 Adventurers

Program

ages 8-10

Not yet a tween or teen, sometimes it can be hard to contain all the exuberance of youthful spirits. At Beaches, we celebrate this energy and channel it into an unending slew of fun-filled activities for this ever-active age group. Your adventurous kids ages 8 to 10 can participate in exciting Scavenger Hunts, beach soccer, capture the flag, water pong, reggae jam sessions and more! An unbelievable array of incredible options abound!
Please Bring
Swimsuit
Change of clothes
Sunscreen
Comfy toy (if necessary)
Beach toys
Beach hat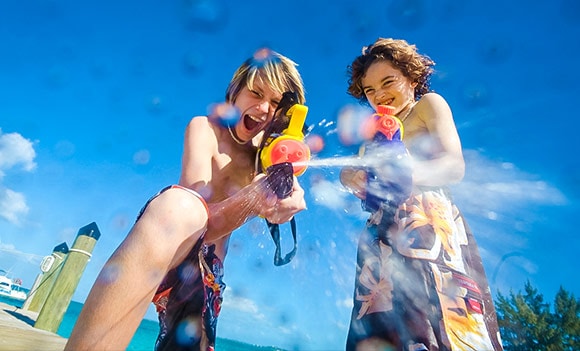 Tweens

Program

ages 11-14

From Dive–In Movies to Karaoke to a whole world of water sports and activities, our Kids Camp keeps your tweens engaged with tailor–made fun just for them! Kids ages 11 to 14 can take to the sands in beach soccer, beach volleyball, flag football and more.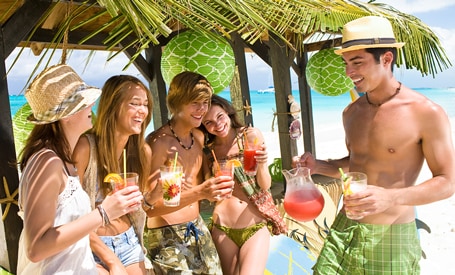 Teen

Programme

ages 15-17

Teens definitely talk their own talk and walk a different walk. So we make sure that they have their own special spaces and places to play it their way. From pizza bars to soda bars, to their own "nightclub" with karaoke, we give teens their own scene all day and places to hang each evening. Teens ages 15 to 17 will enjoy group water sports, boat cruises, pool olympics, tennis clinics, karaoke, discos, dance parties, talent shows and much more.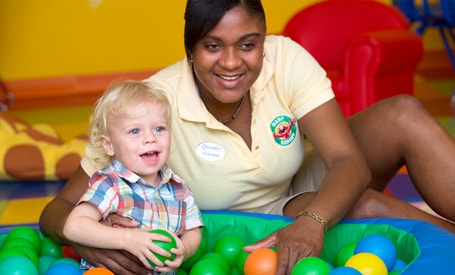 Private

Childcare

all ages

Aside from our complimentary Kids Camps, open daily 9AM - 9PM, optional private childcare services are available to you and your family anytime during your stay. Our nannies (specializing in infant care for ages 0-24 months) and childcare specialist (ages 2-17 years) are certified by the International Nanny Association and qualified with an Associate Degree in Early Childhood education.

FOR MORE INFORMATION CALL 08000-22-32-33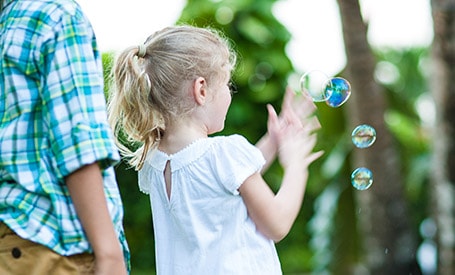 Special Needs

Programme

all ages

Our Kids Camps ensure team members have the requisite knowledge, skills, temperament, and expertise to cater to all children, including those with autism and other special needs, and offer age-specific programmes for infants, toddlers, pre-teens and teens.

You can request a One-on-One Beaches Buddy to be with your child for your entire stay or just for a few hours, including during Kids Camp hours and afterhours in a sensory-friendly location of your choice.

Our Kids Camp Staffers & Nannies are INA & IBCCES Certified

FOR MORE INFORMATION CALL 08000-22-32-33

Learn about our autism-friendly resorts
Medical Issues

Details

If a child in the Camp is sick and the parents cannot be located, the child will be taken to a nurse for treatment. The child will be taken out of the Camp and a one-on-one nanny will be provided. Parents will be charged the After Camp Care rate (see section above). Charges will be applied automatically to the room.

Children will NOT be permitted to join the Camp for the following reasons:
Fever, vomiting, diarrhea
Symptoms of a cold - runny nose or any form of discharge from eyes or nose
Symptoms of a contagious or unexplained rash or spots
A child may be removed if he/she is considered a safety threat to themselves or other children in the programme.
Important Information
Service is available at a 2-hour minimum.
Must cancel 3 hours before appointment or will be charged.
Standard nanny and childcare professional rates cover 1-3 children.
A second nanny or childcare professional is required for larger groups.
Rates and local times posted are for reference and subject to change without notice.
Payments can be made on property by room charge.
One-on-one special needs childcare is available at an exclusive rate; please contact the autism-friendly Special Services representatives by phone 0800 022 3233 or email

[email protected]

for personal assistance in ensuring how to best accommodate a future stay and pre-travel arrangement of services.
One-On-One Beaches Buddy Special Services
A Beaches Buddy provides the one-on-one services of an IBCCES autism certified professional; this service is recommended for families with children with autism who require private, one-to-one care.
All Beaches childcare specialists are INA & IBCCES certified and have earned their Associate Degree in early childhood education.
For any special needs related inquiries or to pre-arrange services prior to arrival on resort, please email

[email protected]

. Guests can also book these services by visiting the Kids Camp on property.