Fundación Real Madrid Clinic
Join the
real

spirit Don't miss the

Real Madrid Foundation

Clinics at Beaches Resorts

Powered by
Lace up those cleats
& put your game face on
Beaches® Resorts has teamed up with the Sandals Foundation and Real Madrid Foundation to offer five days of
comprehensive football clinics, taught by coaches of the Real Madrid Foundation, at Beaches Resorts!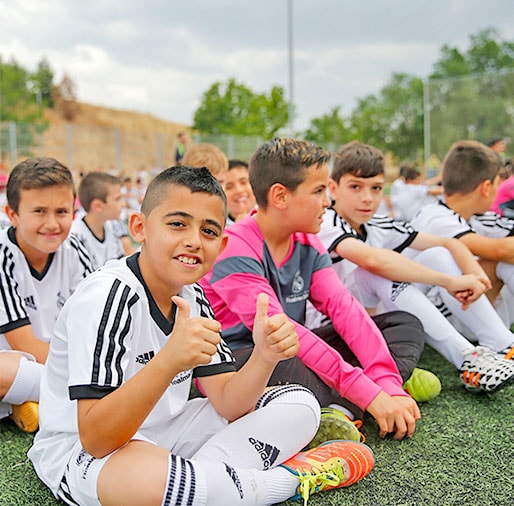 LIV+ ADD-ON PACKAGE
Round-trip transportation to training site
Water and snacks
Exclusive Real Madrid Foundation Training Kit
Clinic Diploma upon completion of the program
* The clinic is available to children between the ages of 6-17
staying at Beaches Resorts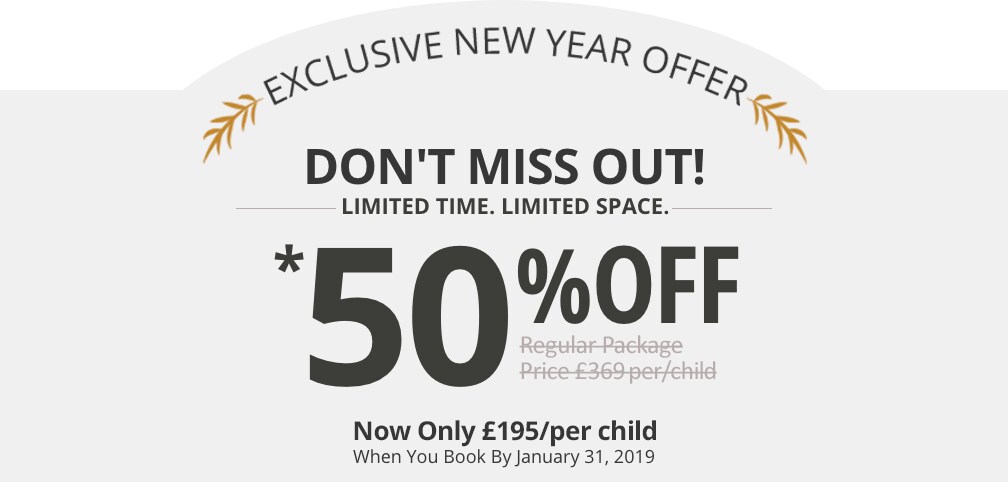 For more information, please contact 0800 022 3233.

A percentage of the proceeds raised will go to support Real Madrid Foundation's and the Sandals Foundation's CSR Program
About
Real Madrid
Foundation
The Real Madrid Foundation was founded in 1997, with the goal of bringing the social, cultural, and athletic values of the club into the service of the public. The Foundation represents the Club's soul and the vehicle through which the Club gives back to the community all it has received throughout its 116-year history.
PROJECTS
The Real Madrid Foundation develops projects with
social and formative purposes based on its nine key
values: Leadership, Self-Control, Humility, Fellowship,
Effort, Teamwork, Respect, Tolerance and Solidarity.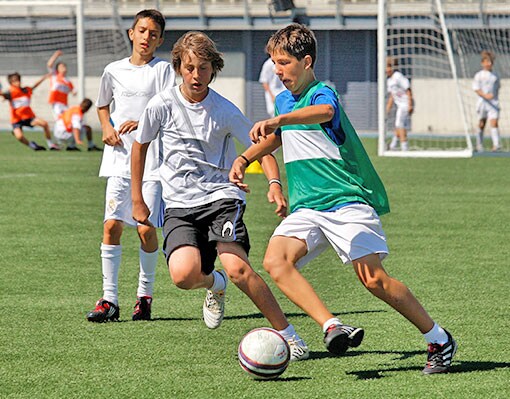 Real Madrid was founded in 1902 and was honored by the FIFA as the "greatest football club of the 20th century." The list of the home-grown talents for Real Madrid is exceptional. Currently, twelve players for the first squad and more than one hundred are under contract with other professional clubs all over Europe.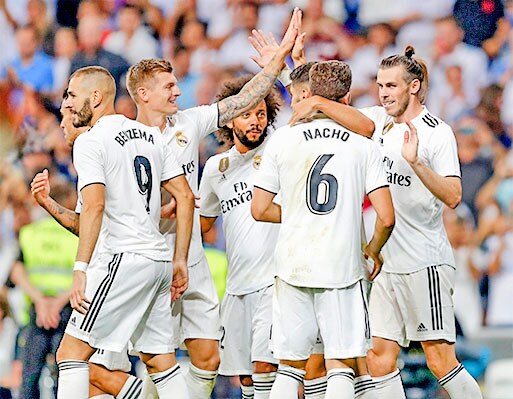 ACCOMPLISHMENTS
The club has accomplished twelve European Cups, one FIFA Club World Cup, two UEFA Cups, thirty-two LaLiga Championships, and nineteen Copa del Rey.
These accomplishments come from a tradition of selecting the best players in the world. Currenty players include Cristiano Ronaldo (FIFA World Player of the Year 2013 & 2014), Gareth Bale and Marcelo with football legends like Zinedine Zidane, Alfredo di Stefano, Ferenc Puskas, Emilio Butragueno, Ronaldo, and Roberto Carlos.
The Sandals Foundation is the philanthropic arm of Sandals Resorts International, the Caribbean's leading family-owned resort company. The non-profit organization was created to continue and expand upon the charitable work that resort has undertaken since its founding in 1981, playing a meaningful role in the lives of the communities throughout the Caribbean.
PROJECTS
The Sandals Foundation funds projects in three core
areas: education, community and the environment.
100% of donations contributed by the general public to
the Sandals Foundation go directly to programs
benefiting the Caribbean community.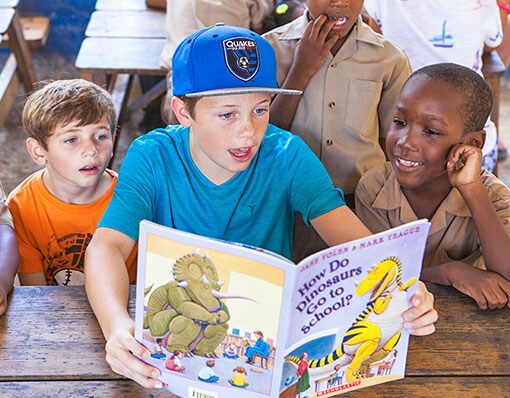 To be eligible for this package guests must fulfill the following conditions: Add-on package must be purchased in conjunction with a stay at Beaches Negril or Beaches Turks and Caicos overlapping with date(s) event is being attended, May 14 - 20, 2019 or May 22 - 28, 2019, respectively. Package cannot be booked to persons staying off-resort.Packages are an add-on available for purchase on existing and new bookings for at Beaches Negril or Beaches Turks and Caicos overlapping with date(s) event is being attended, May 14 - 20, 2019 or May 22 - 28, 2019, respectively. Six night minimum stay is required. Clinics will be held on May 15 - 19 at Beaches Negril and May 23 - 27 at Beaches Turks and Caicos.Packages include access to all specified event activities over the event window; not sold individually.All packages are subject to accommodation availability through, May 14 - 20, 2019 or May 22 - 28, 2019 at Beaches Negril or Beaches Turks and Caicos respectively and do not include airfare.Transportation to be coordinated by Beaches Resorts for all attendees at designated times; children arriving late will need to arrange proper transportation at the guest's expense. Optional transportation included first day of the clinics for parents. Additional fees may apply. Additional children in household need to purchase "Real Madrid Foundation Clinics - Additional Child Package" in order to receive 10% discount.Third-party liability insurance covers bodily injury and material damages to the assets of the assets of the participants for the duration of the clinic. Exclusions apply. Waiver must be signed by parent/guardian of all participants. Space is limited per age group. Participants will be grouped by age based on an August 1st cutoff.Refunds will not be provided for clinic cancellation due to inclement weather such as thunderstorms, rain, lightning, tornados, etc. Refunds will not be granted for absent days.Package price subject to change without notice.All event activities and inclusions are subject to change.This package is subject to the conditions set out by our Standard Disclaimers and is combinable with all of our Standard Resort Offers.