Book Now
Check Rates & Availability
UK
Book Now
Group Functions
entertainment at beaches
From a formal awards dinner to a junkanoo celebration on the beach or jazz concert on a seaside promenade beneath the stars, we will arrange any function that you have in mind - plus give you exciting ideas of your own. Rather than the usual working lunch of sandwiches, we can offer a spread of West Indian specialties, carving stations and buffets.

endless ways to be entertained
Day and Night
Live Shows
Beach Parties
Themed Nights
Piano Bars
Swim-up Bars
Cocktail Parties
Nightclubs
Street Parades
Bonfires
Live Bands
Team-building Events
Guest & Talent Shows
INCLUDED
Beaches Themed Nights
At Beaches, entertainment and parties go hand in hand. When the sun goes down, the night can be transformed into something magically exotic. Enjoy our exciting themed parties, where you can be a pirate one night and a Roman emperor the next.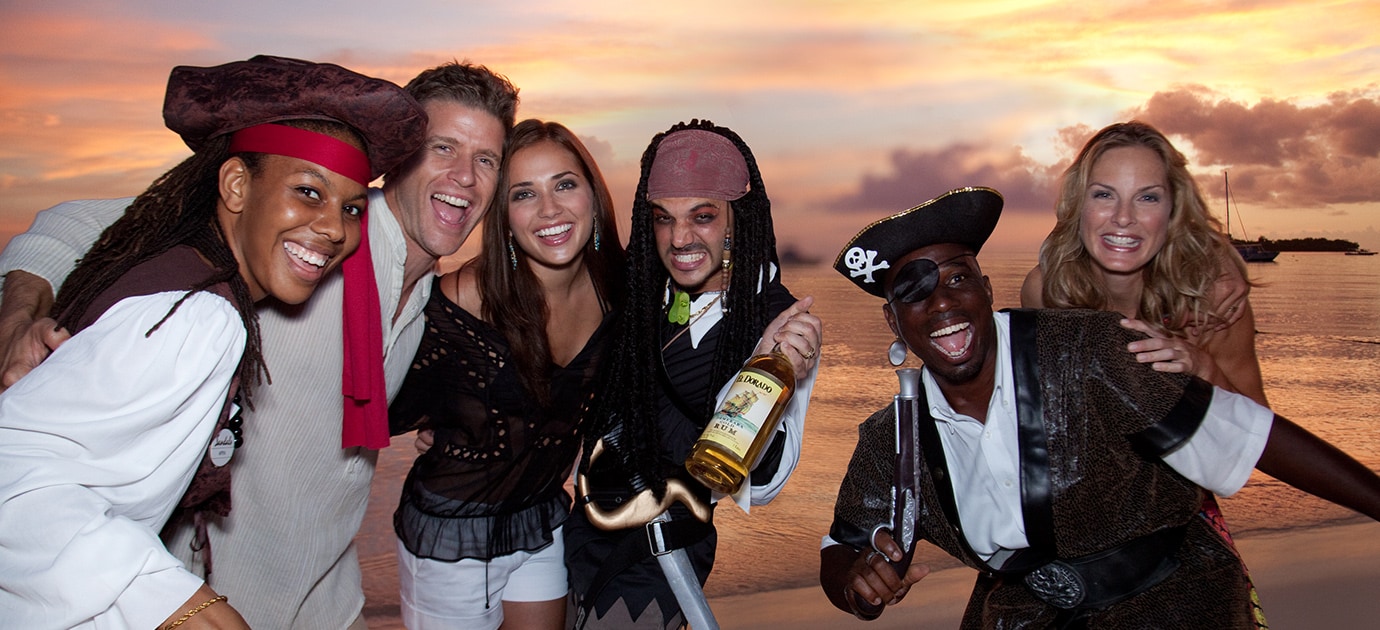 INCLUDED
Unique Beach Parties
Every week we throw an extravagant beach party featuring an extraordinarily delicious array of food and drinks, exhilarating fire eaters and limbo dancers, all under a canopy of stars and ocean breezes. It's truly an unforgettable experience for everyone.
view all Beaches entertainment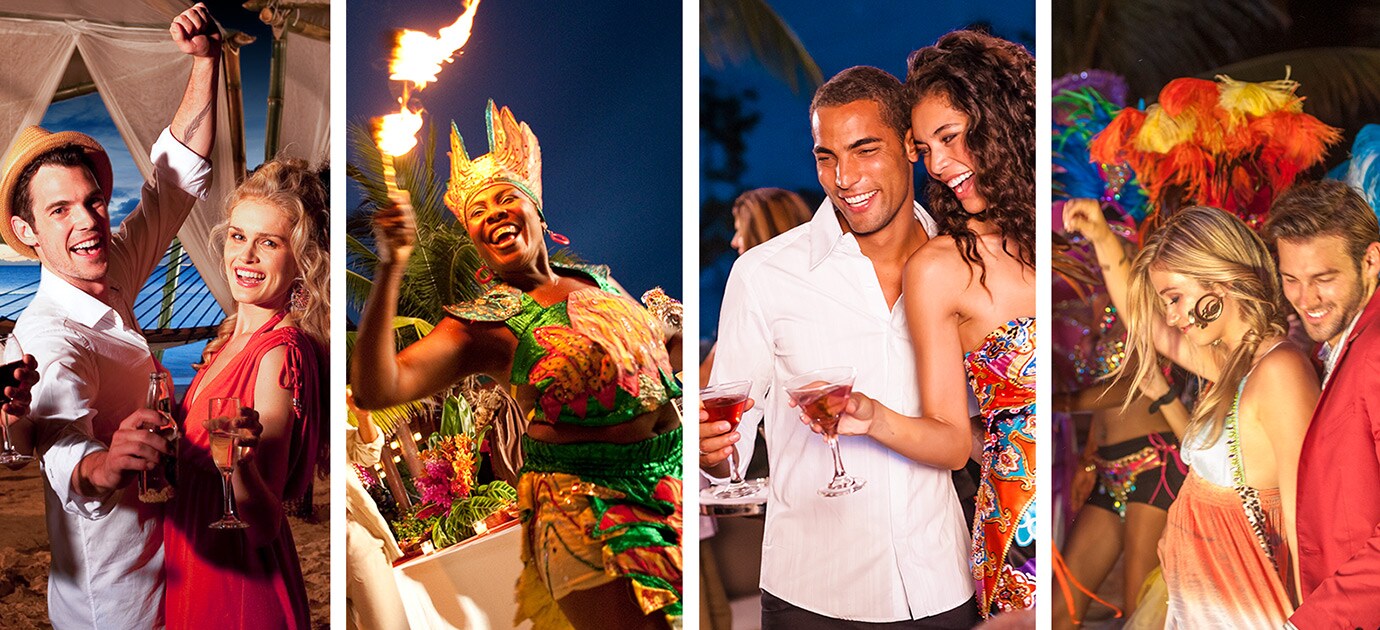 INCLUDED
Club Liquid at Beaches
When everyone else is getting ready for bed, Beaches and you are getting ready to rock. Liquid opens its doors with a powerful mix of house, hip-hop... and don't forget reggae, because we sure haven't. This is where the party gets started. It's the place to see and be seen, whether you're an adult or a teen. The younger set has run of the house until late night, when the grown-ups take over.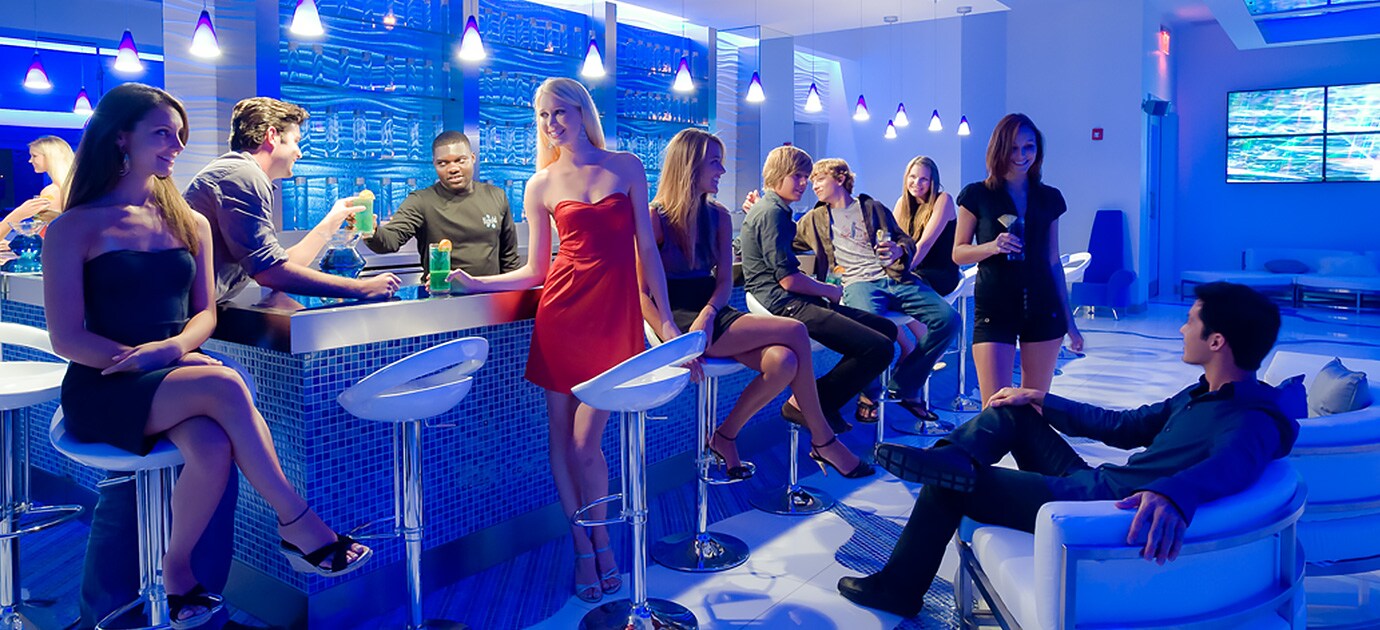 INCLUDED
Sesame Street® Parade
Everyone's favorite characters lead an exciting Junkanoo parade every week. And if the lively island tunes make you want to get off the sidelines and jump in, we say go right ahead!